Who here didn't put on a few extra pounds during the pandemic? To those of you who managed to stay in shape – I admire you. For me and everyone I know, the stress, anxiety, and lazying around in pajamas (hey, work from home has its advantages) made for an excellent excuse to forgo working out.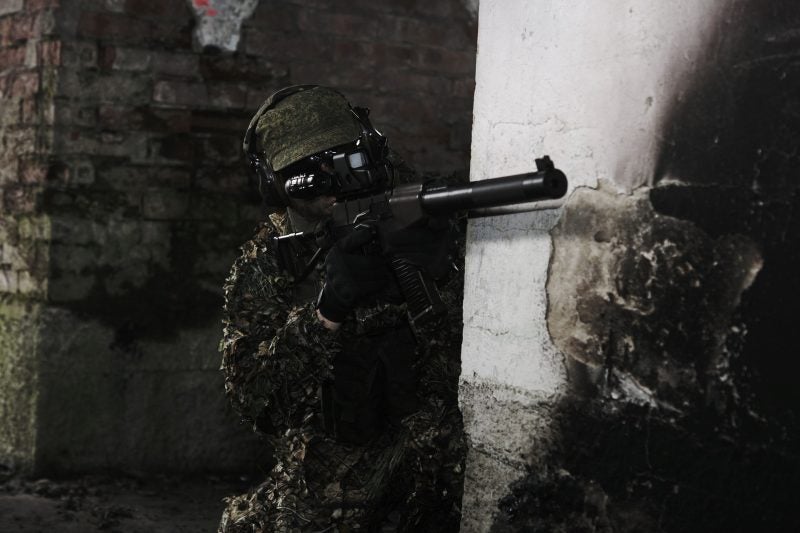 Plus, I'm the kind of person who likes to go out for workouts. I'm not a fan of the gym and I don't feel motivated to work by myself, at home. But hey, restrictions are being lifted everywhere and we can, once more, go outside.
And, to make up for my complete lack of motivation during these dreadful times, I decided to pick up a new skill while working to get back in shape. Since I like to exercise outside, I think the airsoft game is a great option – both to keep me in shape and teach me a thing or two about tactics and strategy.
Plus, it's an extremely fun game, especially for those who like to practice their aim. True, you'll need to browse some of the best airsoft guns for this, but the offer is rich and most products are affordable.
Also, the airsoft game provides you with a fantastic chance to make new friends or socialize with the ones you already have. So, if you're also looking for a fun way to get back/stay in shape, here's why I think airsoft can help:
#1: Train the Body & the Mind
Airsoft is a diverse game and you can participate in a wide range of fighting scenarios (both indoors and outdoors). However, the ones that will test your muscles the most are outdoor scenarios, on uneven terrain like forests, hills, and so on.
If you do a quick Google search for airsoft fields near me, it's easy to identify the best location for your needs. Plus, if you want to bring it up a notch, I recommend a full-metal gun fitted with a foregrip, a red dot sight, and a stacked load-bearing plate carrier. If you're new to all of this, check out Airsoft Pal for detailed descriptions of the best airsoft guns and protective equipment. 
Also, if you want to resist a full game (some can last for a couple of hours!) you'll need a backpack for ammo, some tools, and maybe some water). The added weight is extremely helpful when trying to get fit faster.
What I like about long airsoft games is that you focus on the tactical aspects of the job and there are times when you forget about sore legs or achy arms. That's the appeal of the game – you learn how to think strategically while working out. How fun is that?
#2: It's a Fantastic Cardio Workout
The game will have you running uphill and downhill, crouching, jogging through forests, crawling, jumping, changing between slow walk and fast walk, and so on. This makes for a fantastic cardio workout and gets the blood circulating at a faster speed.
In my last airsoft game, I burned about 300 calories and it wasn't even that intense! Still, I could feel my heart pounding and I did sweat quite a bit. So if you hate running on a treadmill or you want a bit more action, this is where you get it!
#3: How's Your Stamina and Strength?
After the pandemic, my stamina is at historic low levels, but playing airsoft does help me get back on track. The lengthy sessions force you to make a sustained effort and engage the muscles beyond current limitations.
Plus, you do have time to rest and re-start whenever needed, so your energy reserves don't get depleted. Still, it takes time to build stamina and strength, so you have to be patient and participate in games as often as possible.
#4: You Burn Your Stress
While it's true that most forms of physical activity are good for stress relief, I found the airsoft game the most efficient at this. The fact that you get outside and move your body is the first step, but it also helps to strengthen your focus on the present moment and forget about the future for a few hours.
Of course, airsoft is not the only sport that gets you outside and puts your muscles to work. But, it is one that gets you together with friends and allows you to have fun. You also make new friends – people who just like you, want to stay fit and enjoy some time outside. 
So there you have it: the airsoft game gets you in touch with a whole new world, teaches you about strategy (skills that are valuable in all aspects of real-life), and keeps you in shape. In my book, these reasons were enough to give the game a try; and I haven't regretted it