When things get awkward in an event full of strangers, icebreakers are one way to remove such social awkwardness. Mainly, icebreakers exist to adjust to the new environment by engaging and getting comfortable with one another.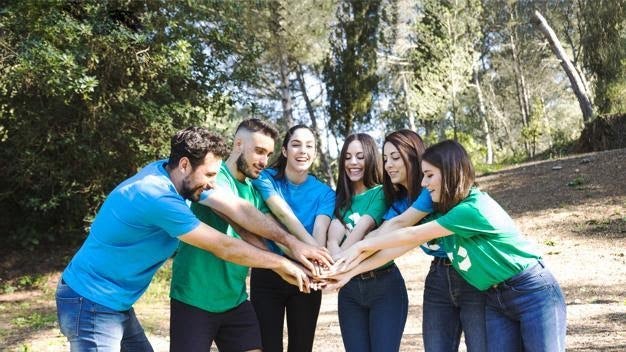 An effective icebreaker brings out the natural cooperation and cohesiveness of a team. To help give you tips on how to bring a cooperative atmosphere, we have gathered several icebreaker ideas to pick for your next team-building event. 
What Makes an Icebreaker Effective?  
Creating an icebreaker takes time and considers many factors, such as the setting, topic of the event, and the participants. Fortunately, it's not that hard to ponder on those things, so long as you take note of these several points.
Don't Call It an Icebreaker
People tend to have an odd or uncomfortable reaction when the word "Icebreaker" is mentioned, use simple synonyms such as "warm-up activity" or "warm-up game" to get them excited. Use humor and be smart in introducing them to your icebreaker activity. 
Add Background Music
If your icebreaker involves thinking time, rather than facing the awkward silence when they're done, turn up some music. Music can set up the mood of any ongoing activity and makes the venue livelier.
Ensure the Icebreaker is Relevant
In meetings and small groups, your icebreaker must be relevant to the topic at hand. You would want your group to enjoy your icebreakers. Pick a theme that would be suitable enough for them to enjoy the whole event. Design a perfect icebreaker that works well with your goals and to the participants' tastes.
Overall,  every icebreaker must be enjoyed by all participants as well as engaging enough to foster social interaction. Here are some Icebreakers you can use as a reference for your next gathering event. 
Personal Icebreakers 
Personal icebreakers are activities that are usually for a gathering of up to 10 participants. We use personal icebreakers if your goal is to determine each other's facts and experiences. 
Baby Photos 
This icebreaker requires preparation from participants that have known each other. You will have to get a hold of baby photos from each participant and compile them all up, numbering each photo. From there on, the game is simple and can be played at any part of the gathering, let the participants guess which baby photo belongs to which individual.
As a facilitator, you can modify this activity to make it enjoyable. If they guessed the photo correctly,  you could instruct the owner to take the picture and share some history of their photo and share some personal facts.
Never Have I Ever
This one is a classic "get to know" game for all ages to know each other better and to pass the time. The game is simple: everyone sits closer, and participants take turns stating situations they have never done. Each player starts with ten or five fingers showing, and each time someone says something you have done before, you drop a digit. The icebreaker goes on until the last player who stays the longest wins.
This game takes no time to prepare, and questions may range from work to personal experiences. Should you decide to delegate someone to share instances rather than passing it on, there are "have you ever questions" on the internet you can use as a reference. 
Large Group Icebreakers 
If you are facilitating a gathering of 10 or more people, then using large group icebreakers will be useful. These types of icebreakers are designed to encourage all members to participate while having fun. The good thing about large group icebreakers is that if they don't work, you can group them into smaller teams to enjoy the activity further.
This is Better than That
This activity is an inspiration to the classic deserted island game. To prepare, you must group your participants into smaller teams and ask them to bring 1 or 8 random objects around the office or the venue for a few minutes. 
Anything could go from here on, from office chairs to picture frames. The results from this game can be absurd as more odd items are brought to the venue. After bringing all items from each team, ask them, "what item would you bring to a deserted island for your survival?". After groups discuss and pick an item, regroup and allow each team to present and defend their chosen items. 
The Marshmallow Challenge
Tom Wujec, a known business visualization expert, created this activity as an icebreaker and team building game.  Form your participants into two or four groups and give each group one bag of marshmallows, twenty sticks of spaghetti, and a yard of string and tape. 
To play the game, ask them to build the tallest structure they can with only the mentioned materials for a few minutes. After that, sit back and watch your participants engage in brainstorming and cooperate. 
Takeaway: 
Gatherings without social interactions is hardly a social gathering. Icebreakers are there to loosen up tensions and "break the ice," like literally. Creating an effective icebreaker for any team-building event creates a fun atmosphere and harmony towards each other.