Your flooring usually covers the largest surface in your house. And deciding how to choose the best flooring for your house is a complicated task. 
Luckily, we're providing you some useful advice you can use to decide the best flooring for your house. 
But first, you need to consider these three important factors that will affect your decision: 
Think of Your Style 
What style of flooring do you need or want? 
To answer this question, you must consider your house's layout and your overall preferred decor, lighting, and color scheme.
Your home reflects your personality, so carefully consider this aspect along with the quality and comfort of your flooring. 
Consider the Durability
Do you need a floor that can withstand high moisture? 
Damp and humid weather can damage a hardwood floor.
Does your house experience super heavy foot traffic? 
If yes, a carpeted floor won't last long. 
Consider the things that can wear and tear your flooring over time, and choose a flooring that can withstand them. 
Check Your Comfort
Say you've chosen flooring that looks nice and stylish. 
But are you going to be comfortable with it in the longer run? 
Consider the flooring of rooms or spaces where you'll be spending most of your time. These spaces should be the most comfortable underfoot. 
Cork flooring alone is among the most comfortable choices, but adding carpet makes it even more comfortable. 
Common Types of Flooring 
After you've considered the style, durability, and comfort of your desired flooring, it's time to look at some of the most common types you'll see around. 
Here they are: 
Hardwood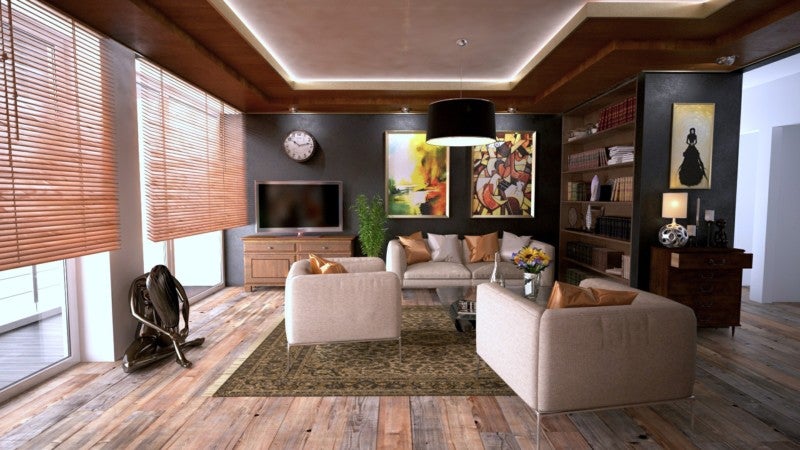 Hardwood boards or planks provide a steady, trusty underfoot feel. They can be made from different woods, like oak or maple.
Don't use hardwood, though, in high moisture areas like laundry or bathroom. They easily warp when exposed to moisture for a long time. 
Engineered Wood 
Engineered wood looks similar to hardwood. But it's made up of a thin layer of natural wood outside, with a layer of cheaper plywood underneath. 
Like hardwood, engineered wood is prone to scratches and marks. Over the longer haul, it proves less durable than hardwood. 
Ceramic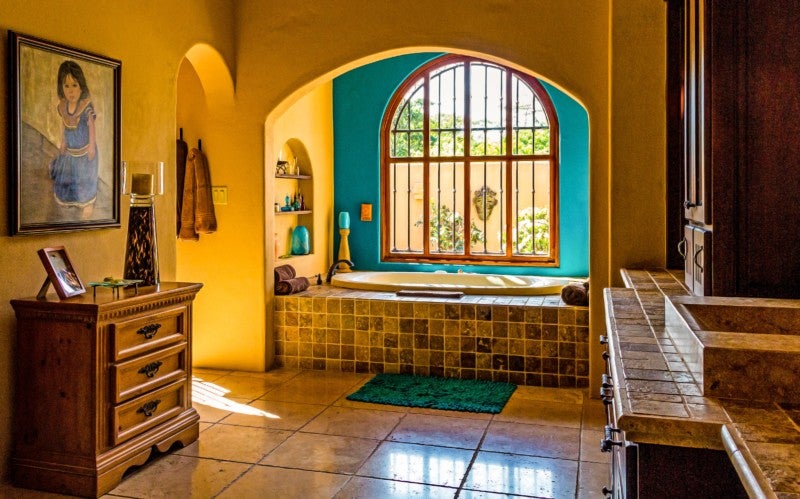 Ceramic tiles consist of a mixture of clay and shale. It comes in different colors, shapes, and patterns, and has four main types: 
Glazed ceramic

Porcelain

Quarry Tile

Terracotta
It's resistant to scratches and dents, and it's easy to clean. 
However, not all kinds are tough enough for flooring. In high moisture areas, ceramic flooring can be very slippery.
Laminate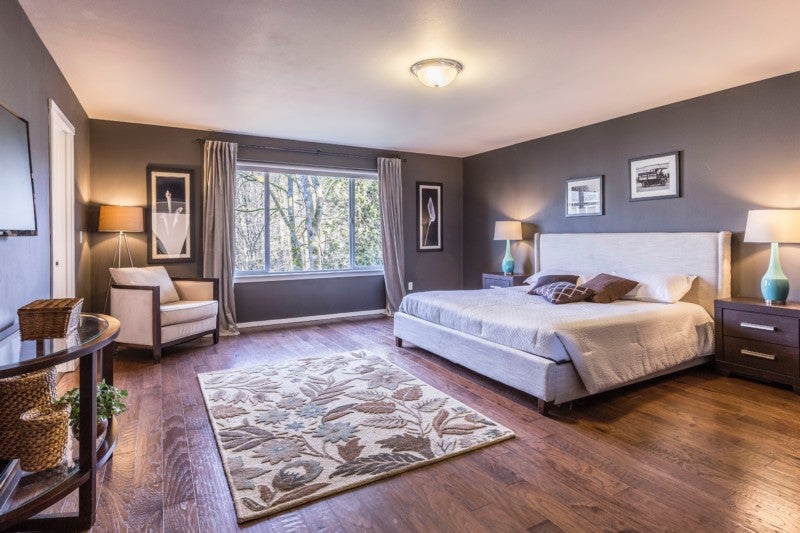 Laminate is like engineered wood. However, instead of a veneer sheet, the top is a photograph under a clear plastic coating. 
This is best for high-traffic spaces like kitchens and playrooms. It's easy to install, clean, and maintain. 
On the other hand, it can get quite slippery. Also, when it's damaged, you can't refinish it. You can only replace it. 
Vinyl
Vinyl is flexible, soft, and comfortable. It can stand up to both moisture and traffic, plus it's cheaper than most other flooring types. 
The downside, however, is that it's not very eco-friendly. Moreover, the cheaper ones also often have a fake look and hollow sound on them. 
Cork 
Cork is another strong flooring option. It's warm, quiet, and soft underfoot, not to mention a very eco-friendly choice. 
However, it's vulnerable to tear, moisture, and dents. You might also need to reseal the flooring every year to protect it from stains or water damage. 
Carpet 
Carpet flooring is a favorite for bedrooms and living rooms. It comes in a variety of texture and materials, including: 
Wool 

Nylon

Acrylic

Polyester

Polypropylene 
But carpets are more difficult to clean, even with regular vacuum sessions. It's highly vulnerable to staining, and its fibers can carry allergens like pollen. 
Practical Tips When Buying Flooring Materials
Now that you know your options, it's time to practice some tips you can use when you buy your flooring: 
Check Samples
Don't buy right away. Buy a small sample. Take it home and see how it will look and feel with your house's decor and lighting. 
Go to Reuse Centers 
Reuse centers usually offer great deals on flooring. They often carry tile, wood, or sheet vinyl leftover or salvaged from buildings. 
Find a Reliable Contractor 
If you hire a contractor, make sure they're reliable. 
The best floor installation in Toronto offers great all-inclusive services to take care of your flooring needs. It's floor installation done right. 
Check Online
You can almost always find cheaper and better deals online, especially with overstock websites that sell excess flooring materials from manufacturers. 
Do Haggle
Don't be shy. Go and negotiate the price. Most stores are often willing to bargain a little in order to close a sale. Do some research ahead of time and be polite while negotiating.