These days, getting out of your home and having the perfect vacation is a luxury not everyone can enjoy. Sometimes, we can get so caught up in our day to day struggles that we forget to just sit back and relax. Traveling can do wonders for your health and your general outlook in life. Visiting a foreign country with endless attractions, sceneries, and experiences would be the perfect excuse to have a vacation.
There's nothing like getting away on the best escapade of your life. What's better than going on the best European journey that will get you the best out of your vacation time. When it comes to Easter Europe, there's nothing more to look for than the beautiful and exotic country of Ukraine. Here, you will definitely live out the best fantasies of a foreign vacation that you can think of.
Ukraine offers you the best experiences without breaking your bank in the process. Here, you will have the pick of the litter in the best vacation spots, attractions, and great experiences available. Be sure to keep yourself up to date on what to do to get the best out of your time. So here are the top things you should definitely try when you get to Ukraine.
Try The Food
Sure, great sceneries and architecture are great staples that a country can have. But nothing can better represent the great history and heritage of a nation than the unique cuisine it has. Passing traditional recipes from one generation to the next is a timeless practice. Ukraine has a very lively food vibe that anyone and everyone can get into with pleasure.
When you get to Ukraine, be sure to eat a heaping bowl of borscht. It's a very tasty soup made from cabbage, beets, tomatoes, potatoes, and high-quality meat. You will feel your heart melt with each spoonful you take.
You should never pass the chance to taste the national dish of Ukraine: Salo. It's made with cured pork fat that is best eaten with garlic and onions. With a full shot of vodka to wash it down, you will feel heaven on your taste buds.
Meeting The Most Beautiful Women
The people of Ukraine are one of the most humble and gracious you will ever meet. The women, however, surpass even your wildest dreams when it comes to their beauty and poise. Here, you will have the chance to meet and talk to women that look like they belong on the best runways and catwalks. The women have a Slavic flair that boasts the best features you will see against all the other competition.
When you come to visit, try your best to meet and mingle with the women. Who knows, you might even find the women of your dreams in this blessed land. If you're looking forward to getting laid in Ukraine, then read on. Here are some tips you need to know if you want to experience the beauty of women in Ukraine.
Stick to the Three-Date rule for best results

Give her the time of her life and you'll be sure to get yours

Up the seduction and charm her every minute

Seal the deal and light up your world
Visit Historical Sites
Ukraine has made a huge mark in the world with its long line and expansive history. You can visit many historical sites that will take you back in time and experience it from long ago.
Chernobyl has made a huge mark on the history and reputation of the country. It has been years since the tragic and catastrophic events of the Chernobyl nuclear reactor. These days, you can book guided tours around the area where radiation levels are low and safe. Here, you can truly be one with time and experience what impact the event made to the country and the world.
Try and visit St. Sophia's Cathedral when you're around. It's a UNESCO world heritage site that holds great historical value with its beautiful architecture and its great mosaics and murals inside. The Kamianets-Podilskyi Castle will serve all your medieval fantasies of the olden life. This is a perfect place for taking photographs and exploring history.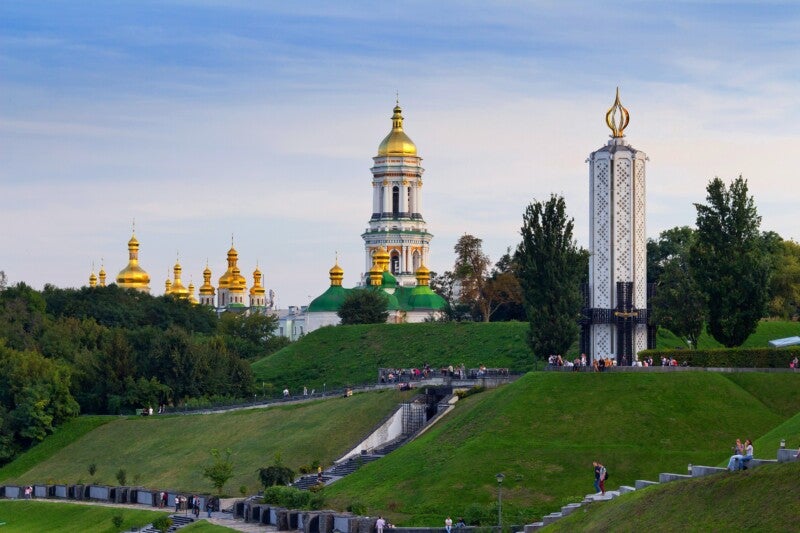 Live The Nightlife
Let's be honest, it's the fun things that we're looking for when we visit a country abroad. Ukraine has a very vibrant and thrilling nightlife. You can enjoy all-night drinking and partying that you will remember for the rest of your life.
This is the best place to mingle and meet new people. The bars and clubs available are countless and beautiful. They will serve you to your heart's content and will loosen you up so you can crank the charm up when you meet beautiful women. 
Takeaway
Ukraine is your best bet when you try to look for the best vacation spots in Easter Europe. You will find great experiences and meet the most beautiful people alive. Be sure to consider this as your next vacation spot and you'll have your mind blown by the beauty and culture it offers.