On July 26, the world's main cryptocurrency rose to almost 40 thousand dollars, although it was trading below 30 thousand a week ago. The reason for the increase in the bitcoin rate could be associated with speculation about Amazon's interest in cryptocurrencies.
As noted by Bloomberg, last week Amazon announced the vacancy of a leading specialist in digital currencies. Besides that, the experts of the Coinspeaker website do not exclude the fact that this will be followed by an announcement of plans in the future to start accepting cryptocurrencies as a means of payment.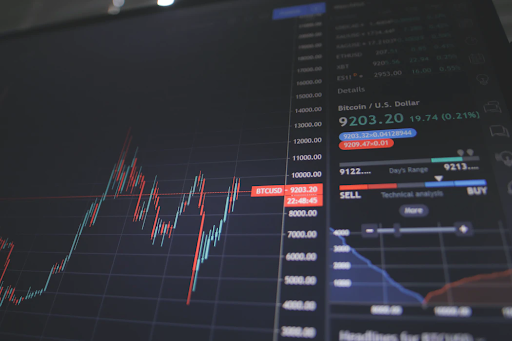 Bitcoin Rate
Digital currency is getting more expensive amid news that Amazon will soon accept it as payment for goods. It is noted that vacancies for blockchain and digital currencies specialists have appeared on the retailer's website. An Amazon spokesman told CNBC that the company believes the future will be built on new technologies that enable modern, fast, and low-cost payments, and hopes to bring that future to Amazon customers as soon as possible. This news sharply increased the Bitcoin rate by 11.43%, thus, approaching $40,000 ($38,432 per coin).
At the same time, the situation highlighted the main problem of the cryptocurrency market, which has been mentioned more than once – its extreme volatility. Despite the gigantic trading volumes, comparable to the turnover of the largest stock markets in the world, the sector remains extremely sensitive to the vaguest statements of the largest players – both states and corporations.
This, in turn, means that the "crypt" remains an asset only for the riskiest and desperate investors, but not for large banks, pension funds, and other participants, for whom reliability and stability are paramount. Without this, it won't be easy for Bitcoin, Ethereum, and others to mature.
Predictions of the Future of Cryptocurrencies
Such a surge, albeit one-time, makes it possible to assume that there are quite a lot of people willing to invest in the "crypt" at this stage. Many analysts said that Bitcoin, Ethereum, and others have reached a local bottom, the road from which is only upward. But there are quite significant objections to this. Some of the predictions from market experts are as follows:
The cost of financing in the futures market remained in the negative zone, which indicates the prevalence of bearish sentiment.

The options market signals a high probability of trading near $40,000 until Friday.

Over a longer distance, traders estimate the chances of continuing the growing dynamics as low. An obstacle to this may be the preservation of regulatory uncertainty, as well as the potential risks of renewed decline following the stock markets against the backdrop of the start of the FED normalization of monetary policy.
Conclusion
Cryptocurrencies and bitcoin in particular are predicted to have a bright future. Thus, the head of Twitter Jack Dorsey notes that bitcoin will become an integral part of the future microblogging service. Let's see what will happen soon.