Labeling yourself as a photographer is easy. Once you have obtained a quality camera and watched a few online beginner photography videos then technically you have the right to call yourself a photographer.
Because there are so many people out there that fall under this category, it tends to cheapen the title and doesn't always give due recognition to those people who have truly magnified their talents to push their skills with a camera to a whole new level.
Bing Luo is the perfect example of someone who some people may refer to as a photographer, but has risen to a level of perfection behind the camera that many people only dream of. 
Originally from Shanghai, China, Bing Luo came to Los Angeles, California where he gained popularity while perfecting his unique talents in capturing people's emotions behind the camera while adding a visual appeal that is encaptivating. Others within the Los Angeles area started to take notice of Bing's talent as well and it wasn't long until his notoriety there had spread.
Because of his genius-like creativity, his popularity grew outside the borders of the US as he gained more and more notoriety for his work. This led to him being contacted by several popular fashion magazines based in Europe to be a photographer in some of their photoshoots.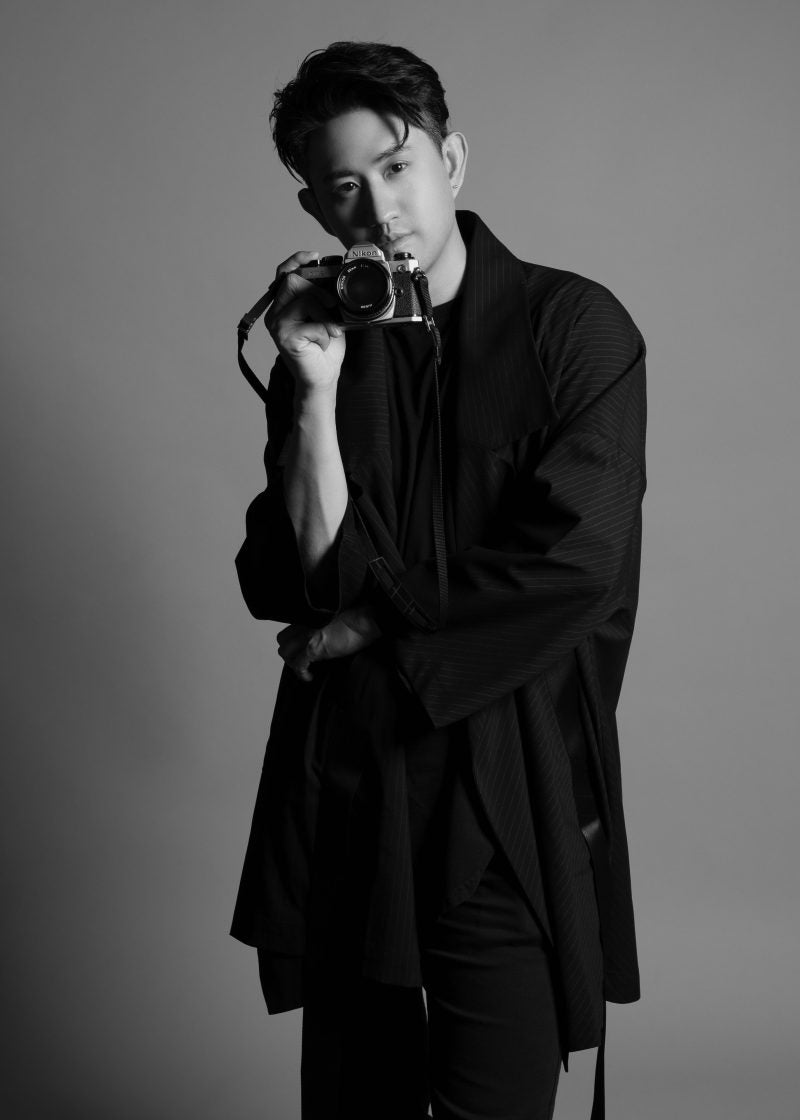 Two of these magazines, MALVIE Magazine of France and Faddy Magazine of Italy, have international recognition and are known for seaking photographers that are a cut above the rest.
Both of these respected fashion sources were eager to see Bing Luo's talent come to life. So shortly thereafter he was hired to take part in a photoshoot in the US (due to Covid-19 travel restrictions abroad) for each magazine which turned out to be an extremely successful venture for all parties involved.
Not only was the invitation to participate in the photoshoot an honor in itself for him but  when his work was chosen by BOTH magazines to represent their covers, it was additional confirmation to both Bing and the world of photography that he has a talent that is hard to match.
Once he had completed his assignments for MALVIE and Faddy magazines and his brilliance behind a camera had now been seen by the world, his journey to fame continued even further. Within a short period of time, he experienced the same wave of popularity in Western Europe that he had already seen in the US.
Two additional French based fashion magazines, Moevir Magazine and Fienfh Magazine, sought out Bing Luo because of his previous successful photoshoots and asked him to bring his unique abilities behind the lens to the pages of their publications.
Bing was more than excited to be able to use his abilities to deliver his passion for capturing emotion and art in a way that few others can. His expertise behind the lens was quickly recognized again and both Moevir and Fienfh chose his creative photos to grace the covers of their next publications.
His popularity has allowed him to appear in many other popular fashion magazines such as PUMP Magazine where his talent was used for the cover, VZSN Magazine and Elegant Magazine.
What exactly does Bing Luo bring to the table to attract such attention that is so different from the norm?
Bing has a way of identifying the feelings of his subjects in front of the lens and bringing those feelings to life through special effects that he creates. By approaching his photography in this way, he is able to portray the story of the person's or people's feelings in a manner that is vividly seen.
This ability at its core is what has brought him into the spotlight of fashion and advertising photography and has escalated him to a level that few others in the world behind a lens will ever experience.
We are excited to see where Bing's road will take him in life and hope that over time, many more people will be able to taste his rare approach for capturing captivating images and portraying raw human emotion.