Many people dream of becoming a successful entrepreneur. But being an entrepreneur is not as easy as we think of it. One must be innovative, hard-working and extra ordinary to become a successful entrepreneur. An entrepreneur is an individual who creates a new business, bearing most of the risks and enjoying most of the rewards. Among such people who are popular entrepreneurs is Dr. Travis Davis.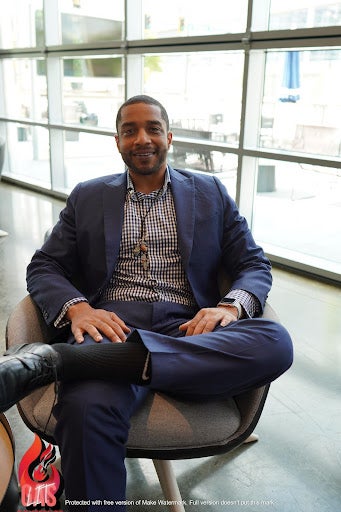 Dr. Travis Davis is a Government Contractor from Virginia. After that he was a Project Manager in an IT firm. However, he was not satisfied working there, and decided to be his own boss. That is when he realized he was born to an entrepreneur.                                           
The company provides quality service led by team of experts who specialize in Government Contracting which has led to securing multiple domestic government contracts. Dr. Travis Davis  and team of experts at his company face obstacles, possible fears, difficulties, or negative perspectives to grow as individuals and companies. By doing this, they have been able to win more contracts which is a great way to standout from other companies. The government contracting space has a lot of money to help small business owners, and it is well paying job.
Dr. Travis Davis is one of the most successful entrepreneurs of our time. He has all the qualities an entrepreneur posses. However, it is not an easy, it requires years of struggle and all of it is due to his intelligence, skills, and determination throughout the process. His leadership for his employees is very supportive, educating them with every knowledge and making them learn from everything, has made him great entrepreneur.
Dr. Davis believes in giving back to his community by creating economic sustainability. He gives his time and energy to creating a recession-proof lifestyle with an emphasis on underrepresented communities that are often overlooked in our society. He has donated over a quarter-million dollars to charities to help them. He educates others about starting a business helping people grow and prosper.
In short, Dr. Travis Davis is one of the most successful entrepreneur and cybersecurity mogul. He values relationships over money and tries to build positive relationships. He partnered with a company with the resources to create a device that detects COVID in seconds. He believes, every person and business has many ups and downs but one must be always helping hand of the community. Dr. Travis Davis wants a society where everyone has a chance to become wealthy. He believes to achieve something, stop being afraid just take action. Make sure to follow him on Instagram @officaltravisdavis and on Facebook @travisdavisl