Mario Lopez calls it his first Instagram hookup, and it's probably not the kind of person you'd imagine.
The host of entertainment news series Extra and Saved By The Bell alumnus is sitting in East L.A., surrounded not by a bevy of beautiful women (or even one) but a group of male friends. This includes Edgar, co-owner of El Bigaton, a purveyor of Latin street food. The food truck was featured just a few weeks ago on Lopez's namesake YouTube channel.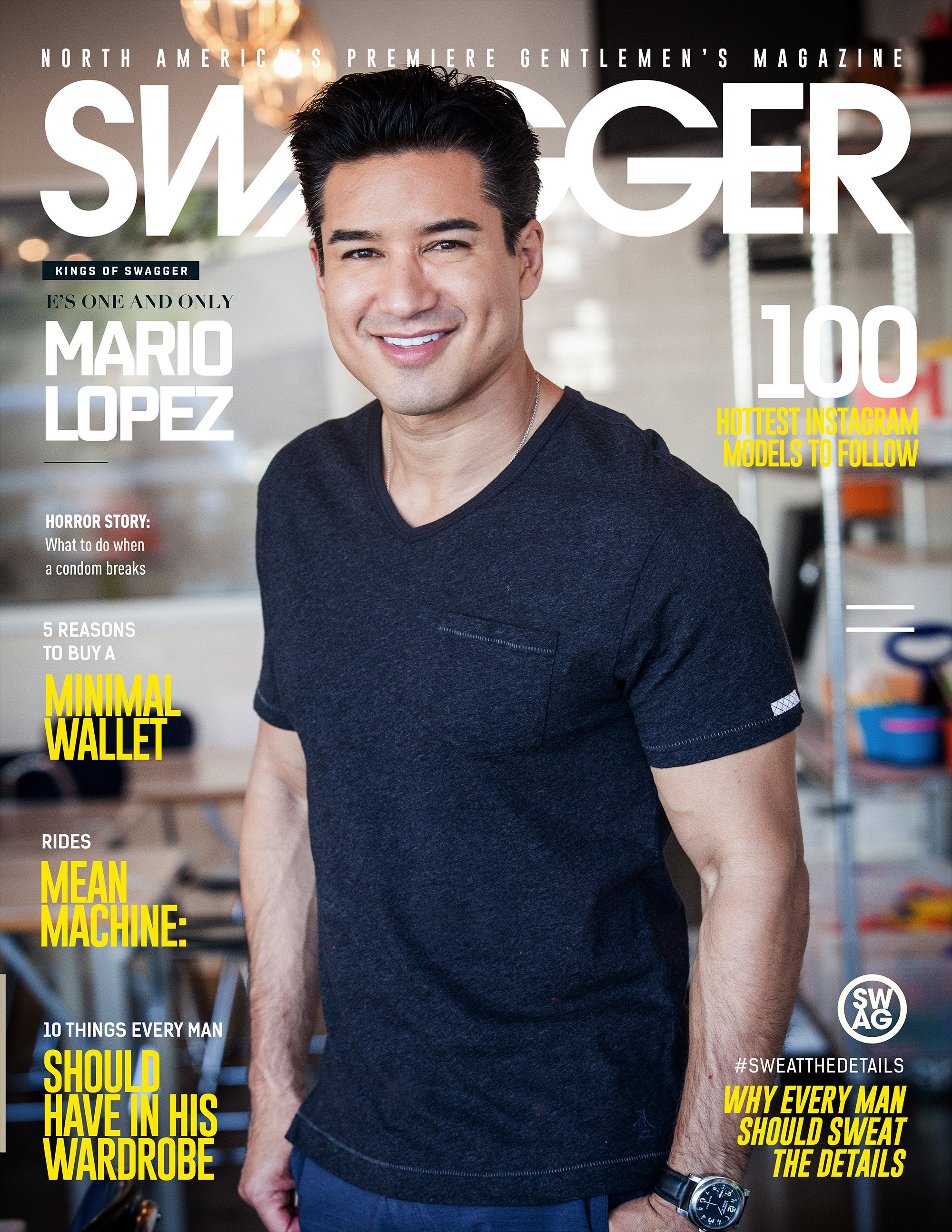 "You know how girls slide into your DMs?" Lopez says in the clip. "Well, I slid into this dude's DMs and look — it became a relationship."
The clip, titled, 'Dads In The Kitchen On The Road . . . In East Los Angeles," is a fitting one to make its debut right now, given Lopez's current interests and priorities. Besides hosting his TV show, his radio show and producing myriad other projects, Lopez recently became a spokesperson for a campaign launched by Undeniably Dairy. The organization has conducted a national survey of 2,255 U.S. adults to explore how connected people felt with farmers and their local food sources.
Much like Lopez's YouTube channel, the data is about making people reconnect with what they eat, and with whom. For example, more than half of Americans practice "distracted dining," where they have an electronic device out even when they're supposed to be eating with their loved ones. It's a mistake Lopez says he's determined not to make.
"We have a big rule at Casa Lopez that you're not allowed to bring devices to the table — no iPhone, no iPad," Lopez told Swagger by phone from New York. "Most would agree it's important to connect over a meal. I love that about this campaign, and I also love that they work with famers, who are often doing this kind of work over multiple generations."
Lopez says he believes bonding over food shouldn't limited to when it's time to eat but in the prep phase. Besides the "Dads In The Kitchen" segments, his YouTube channel — which launched about a year ago and has racked up more than 70,000 subscribers so far — includes several clips featuring his wife, Courtney, cooking alongside their kids Gia, aged six, and son Dominic, aged three.
"I think it's never too soon to introduce your kids to different types of food in the kitchen," he said. "It gets them to try more stuff out than they would want if they weren't involved."
While some of his go-to meals include a bacon and cheddar macaroni casserole, Lopez says he's just like any other guy who tries to strike the right balance between enjoying food and staying in shape.
"It's tough when you travel. It takes a certain amount of discipline," he admitted. "If you've been on the road and you're eating a lot, there can be a tendency to put on some weight. I have to be really conscious of it."
Lopez says he's found a similar balance in his professional life. Rather than keep diving into new roles, he says he's most proud of celebrating 10 years of working on Extra, and five years of hosting his radio show, On With Mario Lopez.
"I have another show I'm producing on A&E — which is about food, ironically — called Food Quest, and some other stuff," he said. "And there's the YouTube channel, which is going to be about food, family, faith, fitness and fun — all the Fs."
There's also "fame," of course, but after years in front of the camera, that's one F-word Mario Lopez doesn't really need to talk a lot about.