Based on one of the world's foremost iconic video game brands, the board game commemorates the 40th anniversary of the SPACE INVADERS arcade game.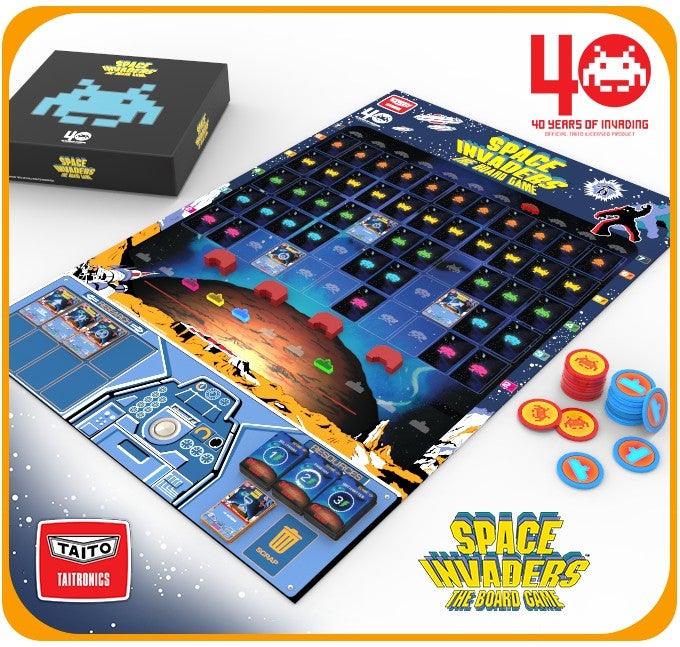 Combining today's popular deck-building genre with a more traditional strategy board game, SPACE INVADERS – THE BOARD GAME allows 2-4 players to collect SPACE INVADERS cards and add them to their hands, while moving across the board and shooting enemies with their laser cannons. The game's visual presentation and atmosphere are as close to the original arcade game as possible, creating a brilliant retro gaming experience.
"After successfully invading video screens worldwide for over 40 years, we are excited to join forces with 612 Entertainment to help SPACE INVADERS, one of our top brands, invade living room tables everywhere," said TAITO President and Representative Director, Tetsu Yamada.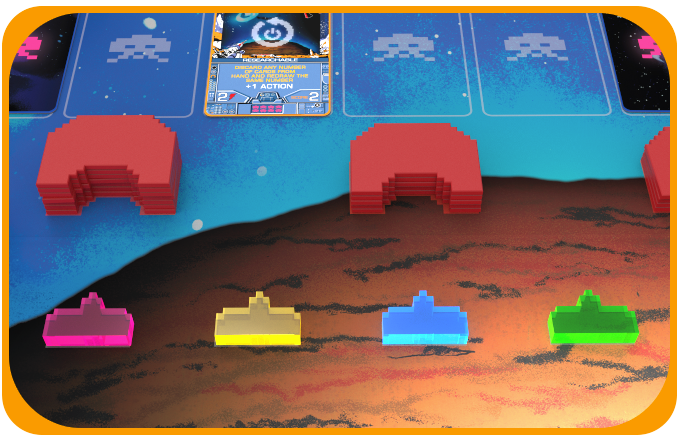 Robert Colman, President of 612 Entertainment, LLC, said, "Video game brands like SPACE INVADERS have become part of our cultural heritage. Our corporate vision is to expand the best of those brands across all media and make them accessible to an even larger audience. We are excited and grateful that TAITO partnered with us to bring one of the world's most recognizable video game brands, SPACE INVADERS, to the flourishing board gaming market."
Game Elements & Features:
Standard and Numbered Deluxe Editions Available
20 Action Card Types and 5 Resource Types
64 Game Tokens
Game Board or Play Mat (Depending on Edition)
Over 240 Playing Cards
4 Laser Cannons
UFO
40 Bunker Elements
Card Sorting Tray
Initial backers will also have the opportunity to reserve one of 500 strictly limited numbered SPACE INVADERS Art Boxes (the ultimate collector's item), which celebrate the 40th anniversary of the brand and are autographed by SPACE INVADERS creator, Tomohiro Nishikado.
The standard and numbered editions will only be available during the period of the campaign. Rewards start at $20 for early backers.
This is a great opportunity for our readers to be part of gaming history.
https://www.kickstarter.com/projects/533894064/space-invaders-the-board-game?ref=section-homepage-featured-project-list-discovery