In all honestly, going down on a man can be quite a struggle for a lot of women. According to sex therapists, things like smell, taste, and overall hygiene are some of the factors that affect this. And yes, it could be a problem, relationship wise. This has always been an issue for me with my girlfriend. I don't get oral sex as often as I'd like to, and she has told me before, it's mainly because it doesn't taste great.
When it comes to the gustatory factor, there is no straight science that can back-up that data that says the taste of a man's cum is affected by a lot of things, including the food he eats. However, there is this new product in the market that promises just that — Sugarhead, drink and let the cum be sweet. And it is guaranteed. So in an attempt to end my oral sex drought I figured I'd give it a try.
So I bought it and took the girlfriend out for dinner and a little "action" back at my place.

I followed the direction clearly: Drink it and wait a couple of hours, you taste better. Drink some more, you taste even better. So of course I drank as much as I could, (I wanted my girlfriend to know this is the REAL magic stick). Wink Wink.
Like any man after drinking something meant to improve sex, I got down to business quickly. After a few minutes of foreplay, I asked for what I normally don't get to ask for because she doesn't typically enjoy giving oral. She gave me a shy grin, but I could tell she was doing it only because I asked. When I finished, I was waiting for her to make her mad dash to the bathroom but she didn't! she smiled and said "you taste really good today!" and swallowed without any hesitation.
Maybe now I won't have to ask!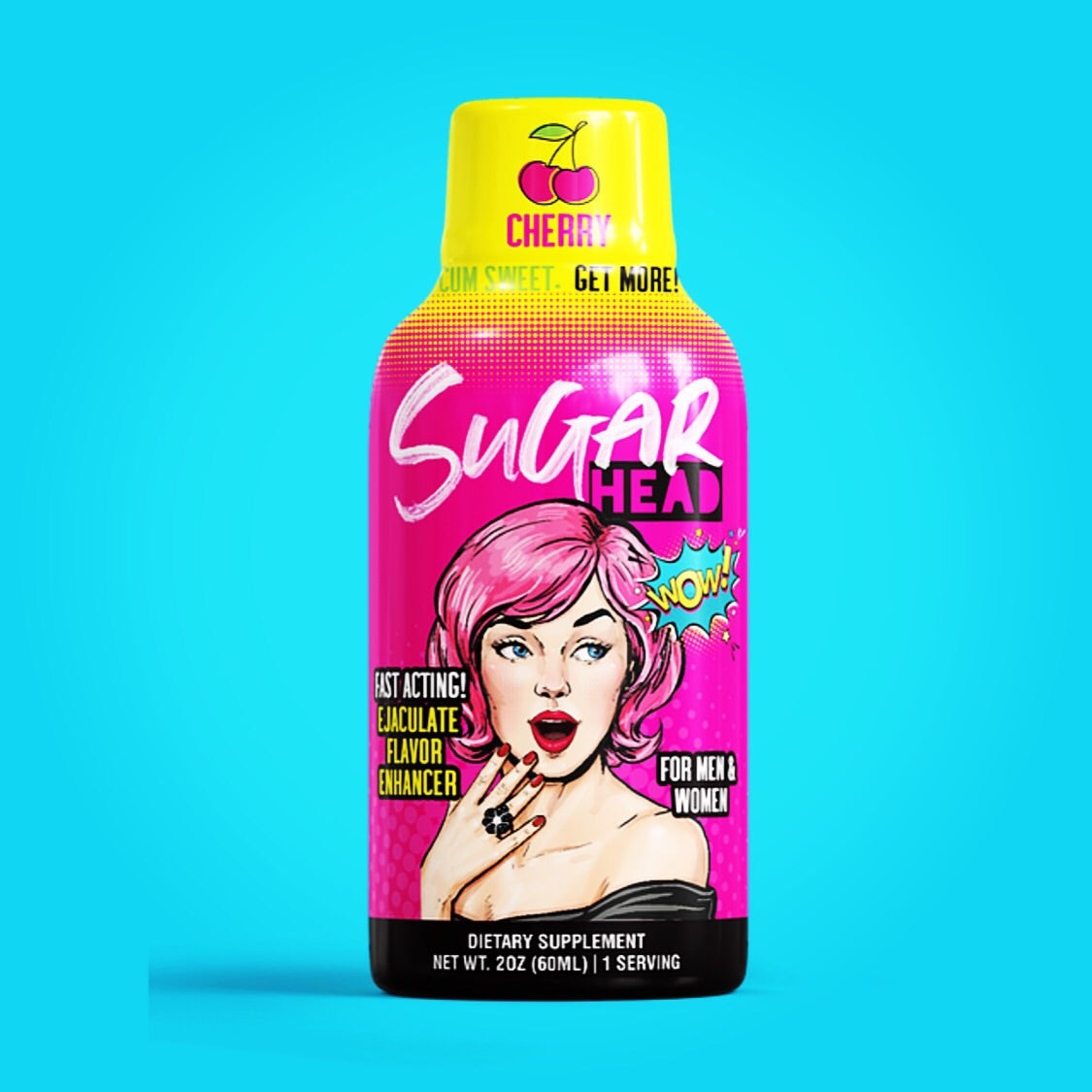 What's in a Sugarhead?
This product is not just an ordinary cum sweetener. You may ask: How can this beverage alters the taste of your cum? How much sugar are we talking about in this to affect the change all together? Well, the product is generally safe and healthy. Check them out here!