If you have a big event coming up and you want the perfect venue to host it, you can stop looking. We've searched high and low and have found ten of the best venues in Toronto for you to host your event, whether it's for business or something a little more personal. These spaces will have you wanting to throw an event more often than you'd like to admit. We definitely recommend checking these out:
Spaces Queen West
Why not throw your event in a neighbourhood rated as one of the coolest by Vogue Magazine? This eight-story brick and beam building will tap into your artistic side as the rooftop patio gives you a stunning view of the city, and the hundreds of galleries and eclectic cafes will inspire you. Spaces Queen West offers various meeting rooms, desk spaces and super-fast wi-fi (no more waiting for documents to load!) making it perfect for networking events, meetings, staff appreciation events and so much more!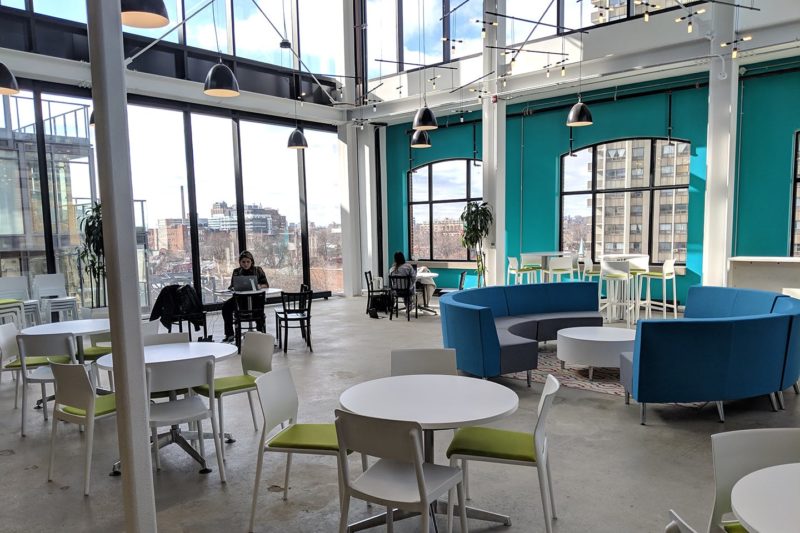 This newly renovated loft with 1000 square feet of customizable space is an ideal venue for those wanting something unique, yet ultra-chic and trendy. Along with a clean and modern feel, this space offers a perfectly laid out lifestyle space, large windows and a warm and inviting masculine boho chic touch.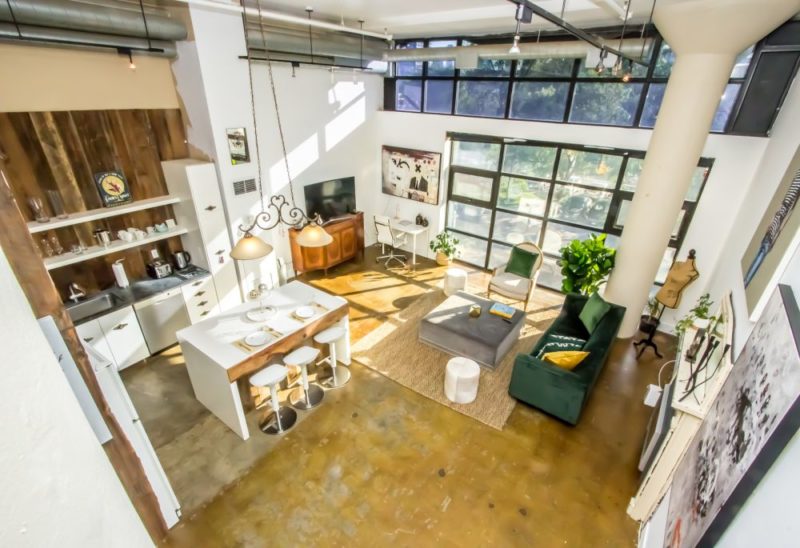 Design Exchange
Located in the heart of Toronto's financial district, Design Exchange offers a variety of different spaces making it the perfect venue for any event. With warm wood and cool marble finishes combined, this venue is sure to add an elegant yet modern touch to any occasion. The DX Event Co-ordination team also works with you to create a unique experience for you and your guests, helping your vision come to life. Host your larger events in The Historic Trading Floor or Exhibition Hall and your smaller-scale ones in The Library or Boardroom.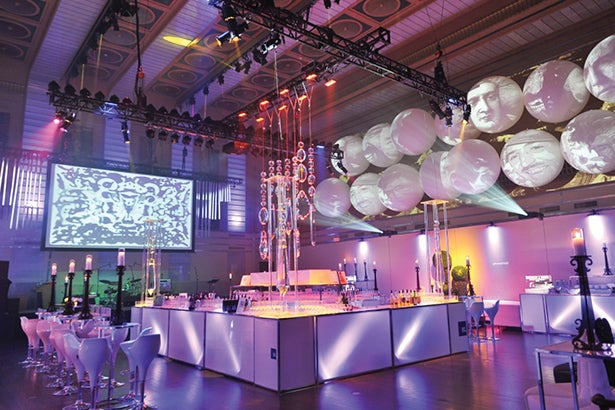 Airship 37 
Add some flare to your event by hosting it at Airship 37. Located in the Distillery District, this venue is sure to leave a lasting impression on your guests with versatile spaces and unique features. The Gooderham Lounge will give you a space for entertaining guests for a more intimate experience while the Hanger will let your creativity run wild and allow you to customize the look and feel of the space your event needs. A roll-up garage provides open-air ambience for those warm summer days and drive-in capabilities allow you to pull right into the venue just in case you forget your coat on a chilly winter night.
The Costume House 
The perfect space for any event, The Costume House offers a unique setting and location. Built in the early 1900's as a horse stable, the newly restored venue provides a loft-esque feel with the original post and beam construction, textured brick and oak flooring. If a blank canvas if what you want, this is the place to be.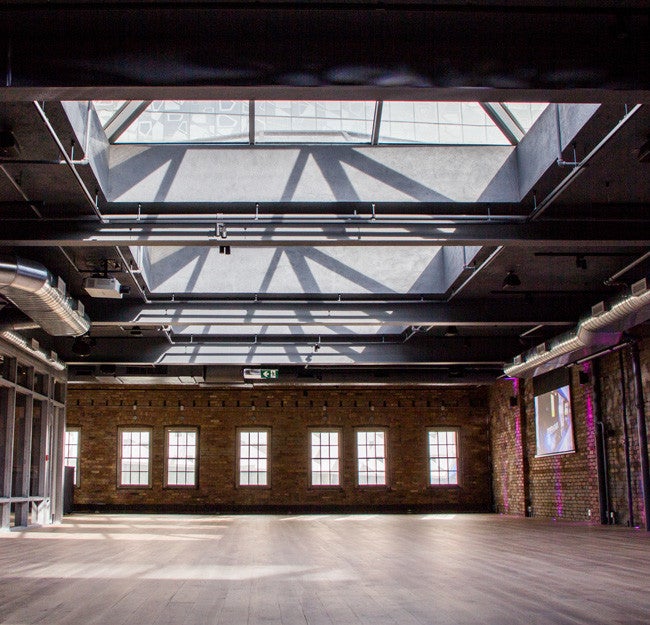 Toronto Event Centre
Nothing is better than an event with a little bit of history built right into the venue. Constructed in 1907 and featuring a 60ft crystal glass dome, Toronto Event Centre is an architectural landmark with classic charm and a post-modern twist. Whether you're hosting a larger scale event under the dome, a more intimate event in the Chandelier Lounge or an event that requires a pool (there's three for you to choose from!), Toronto Event Centre has you covered.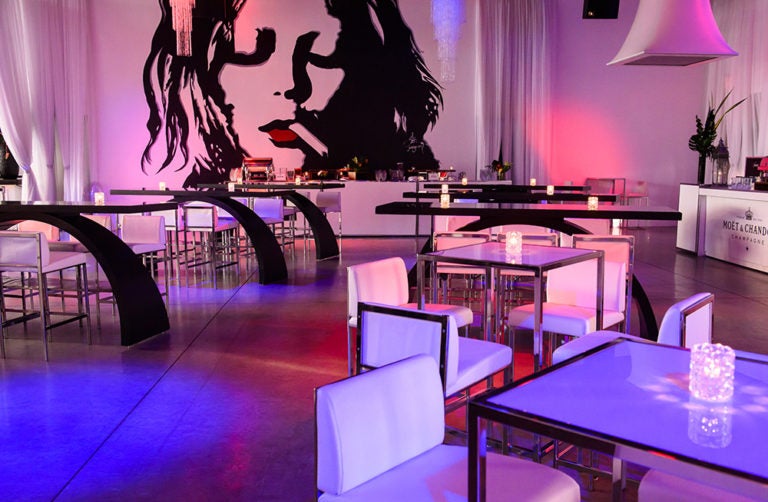 Aperture Room
Aperture Room is picture perfect for any event, social or corporate – the name says it all! A venue inside The Thornton-Smith Building, this space features three spectacular skylights with plaster ceilings, exposed brick walls, hardwood floors and LED lighting throughout. A vintage look with a modern feel is what you need for your next event.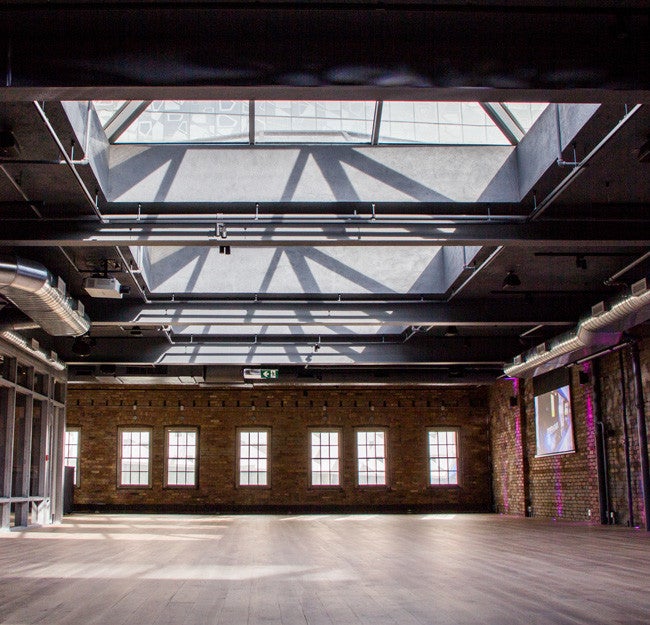 GRACE Venue 
Inspired by Grace Kelly, this venue is the perfect balance between beauty and rebellion. Soaring ceilings, exposed brick and tons of natural light from skylights in this historic building creates the perfect combination of contemporary allure with historic heritage. Let your modern-day event meet a little bit of old-world sophistication through the two spaces GRACE offers. Grace's Room allows you to host large parties while being able to customize your event with drapes to block off certain spaces or create different rooms within one. Tasting Lounge can be used as a private hosting space, a breakout room or an extension of the party from the main room.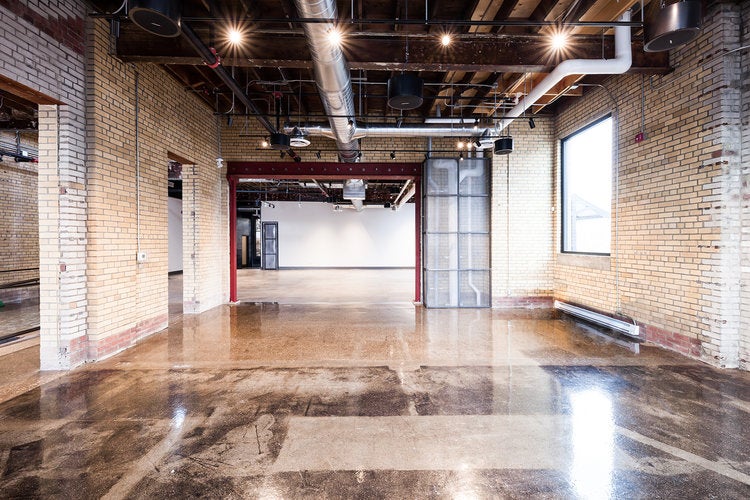 2nd Floor Events
Contemporary sensibility combined with a heritage venue gives you the perfect canvas for an even more perfect event. 2nd Floor Events features a state-of-the-art sound system, free Wi-Fi and statement piece in the form of a 36' bar adorned with light boxes fully customizable to your liking. The space also offers room dividers which can be activated at the touch of button for any large or intimate gathering.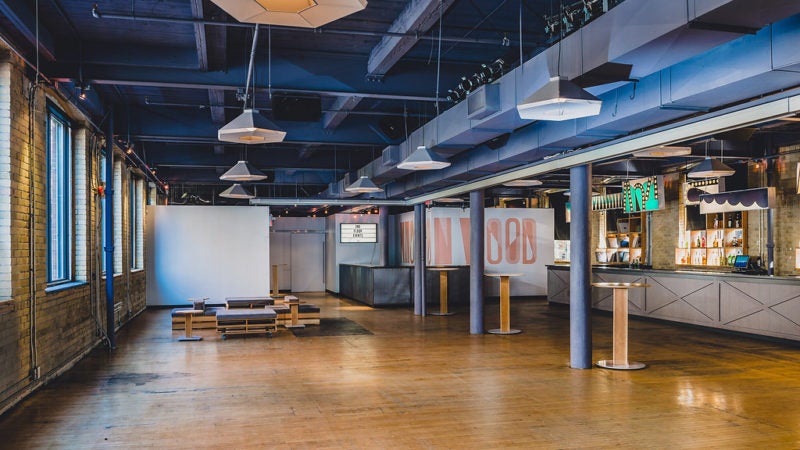 Lavelle
Experience a rooftop unlike any other in Toronto's King West neighbourhood. 16 stories above the city, Lavelle features many spaces for you to host your next event. A seated restaurant, a lounge, an outdoor pool with cabanas and a breathtaking 360-degree view of the city will have your guests talking about your event long after it's over. We love this venue so much, we even hosted our 2018 Holiday party there!