Fitness and wellness blogger Jay Moir discusses the importance of mental health and why it is crucial for everybody to get into fitness. Jay Moir explains, "I care about equality within the fitness industry for those with disabilities. Fitness is very important, not just for physical health, but mental health. I feel it's very important that disabled people realise that they can exercise/lift weights the same as everyone else and that their unfortunate circumstances shouldn't define them."
 Jay is a wheelchair user with cerebral palsy. Cerebral palsy is a group of permanent movement disorders that can appear as symptoms either from early childhood or later on in life. Jay has developed depression and anxiety, causing him to be in a very dark place and eventually becoming mentally ill. It had such a great impact on him that 3 years ago he dropped out of school. This had affected him from participating in exams, as well as falling into a terrible habit of comfort eating, thus causing him weight gain.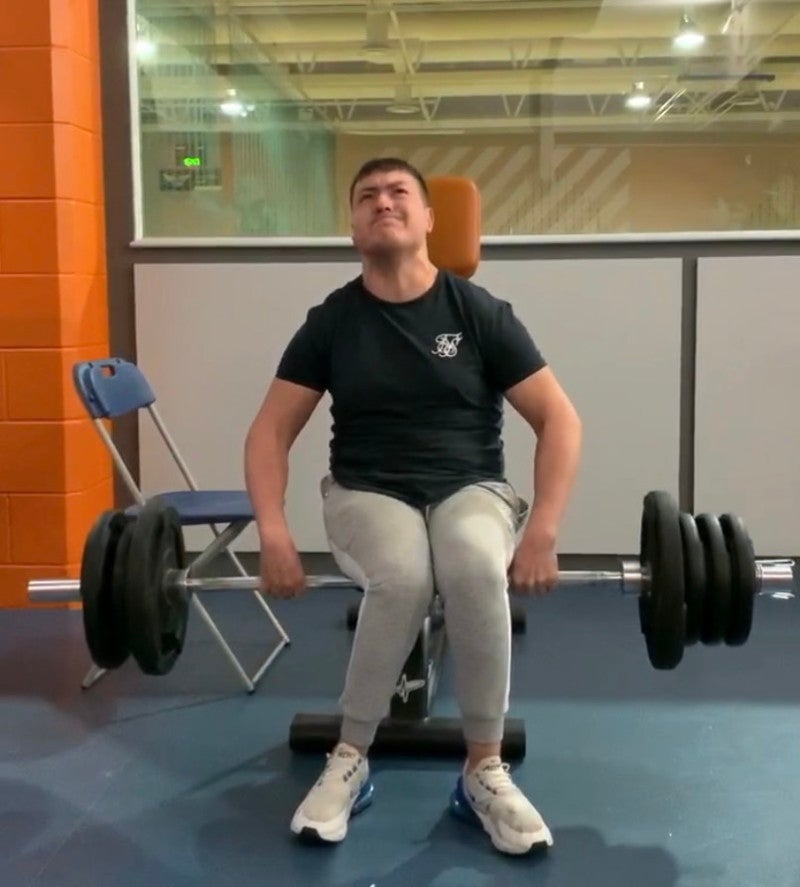 Jay explains, "One day; I decided that I wanted to help myself, I refused antidepressants as I wanted to find a natural cure, I wanted to be 100% myself again and not rely on medication to make me feel a certain way. I decided to visit a therapist and that as well as having my close friends and family supporting me, I could slowly feel my confidence coming back."
Jay started going to the gym and in order to adjust his diet, he started using the app MyFitnessPal. This helped him understand what he needed to eat for his body height, weight and body type. He started attending the gym 6 days a week and ended up losing just under 5 stone. 
The scottish gym lover also points out that when you eat what is right for your body, along with consistency in a workout routine, you will notice that your mood will start to get better and you will feel that confidence that you have been longing for, since you will see the results. The results will push you even harder by motivating you, which is also the journey to a better and positive mental health. However, he also points out not to tire yourself out, since you will over exhaust yourself and it will drain you.
Jay states, "I then decided I want to help others like me, so I became a qualified gym instructor. I now hope to give s advice and guidance on fitness & wellness, to those with disabilities as well as able-bodied." With this motivation and great achievement he had, he decided to start up a website as a blogger in order to debunk any health myths and give genuine advice about fitness. He also has a youtube channel where he discusses mental and physical health, since it is a subject that is very close to his heart.
Mental health is just as important as physical health and fitness can help in many ways, especially with depression. As you are working out, you release endorphins, which is a chemical in your brain that basically uplifts your mood and makes you feel better. It is basically a natural ecstasy that you get, which is why people get 'the runner's high' when they are running.
All types of fitness can help your mental health. Yoga is great for stress and anxiety, boxing can help you focus on controlling your anger, weight lifting can give you the strength that you need, running can help you focus your thoughts and stay calm. Aerobic or any highly intensive workout can help boost your mental health and enhance your self esteem.
Jay mentions that "My inspirations in life are Tyson Fury, Hafthor Bjornsson, Tom & Luke Stoltman. I look up to Tyson Fury, because like myself, he has come back from mental illness to achieve great things. I think he's a great role model for anybody struggling with mental health. I look up to Hafthor, Tom & Luke because they're three of the strongest men in the world, and I just find it incredible that human-beings can be that strong."
Follow Jay Moir on Instagram for inspiration from his workouts and nutrition videos – or visit his website for more.