You know his name, you know his face and definitely his work. Peter Facinelli has given us great performances in blockbuster movies like the Twilight movie series as Dr. Carlisle Cullen, and hit TV series like Supergirl as Maxwell Lord. Luckily, we had the chance to interview the 25-year Hollywood veteran early last month on life, and his career.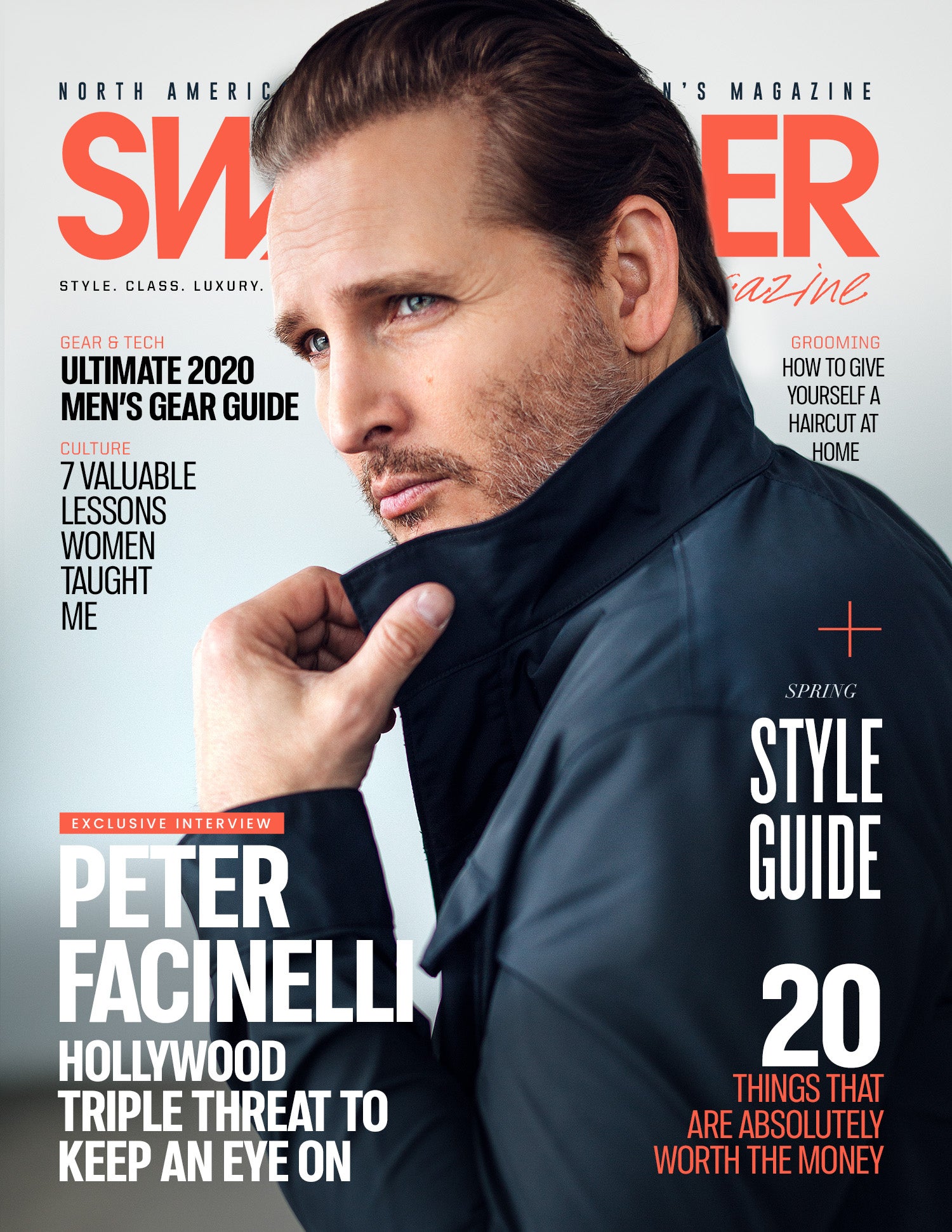 Last month at the time of this interview Italy was seeing the worst of the global COVID-19 pandemic, and only a few hundred cases in North America. I asked Facinelli how it was affecting his life. "Well, lots of press has been cancelled and it is definitely affecting my work. I have been staying in and paying attention to what's going on. Hoping things don't get worse before they get a vaccine to get it under control," says Facinelli.
During our conversation he mused, "I hope it won't get to a full shutdown here [in America] as it is in Italy. I hope we all stay in and suffer short-term to allow them to get it under control." Yes unfortunately, here we are today.
His latest feature is an independent drama called The Ravine co-starring Eric Dane and Teri Polo. When asked about it he said, "The movie is about forgiveness and understanding. It takes place in New Orleans and is about a guy who kills his wife and his son. He wasn't a bad guy, [he] had no previous history of violence [and] then also kills himself because of what he had done. The movie explores the aftermath left for his close friends for why it happened and the loss they feel."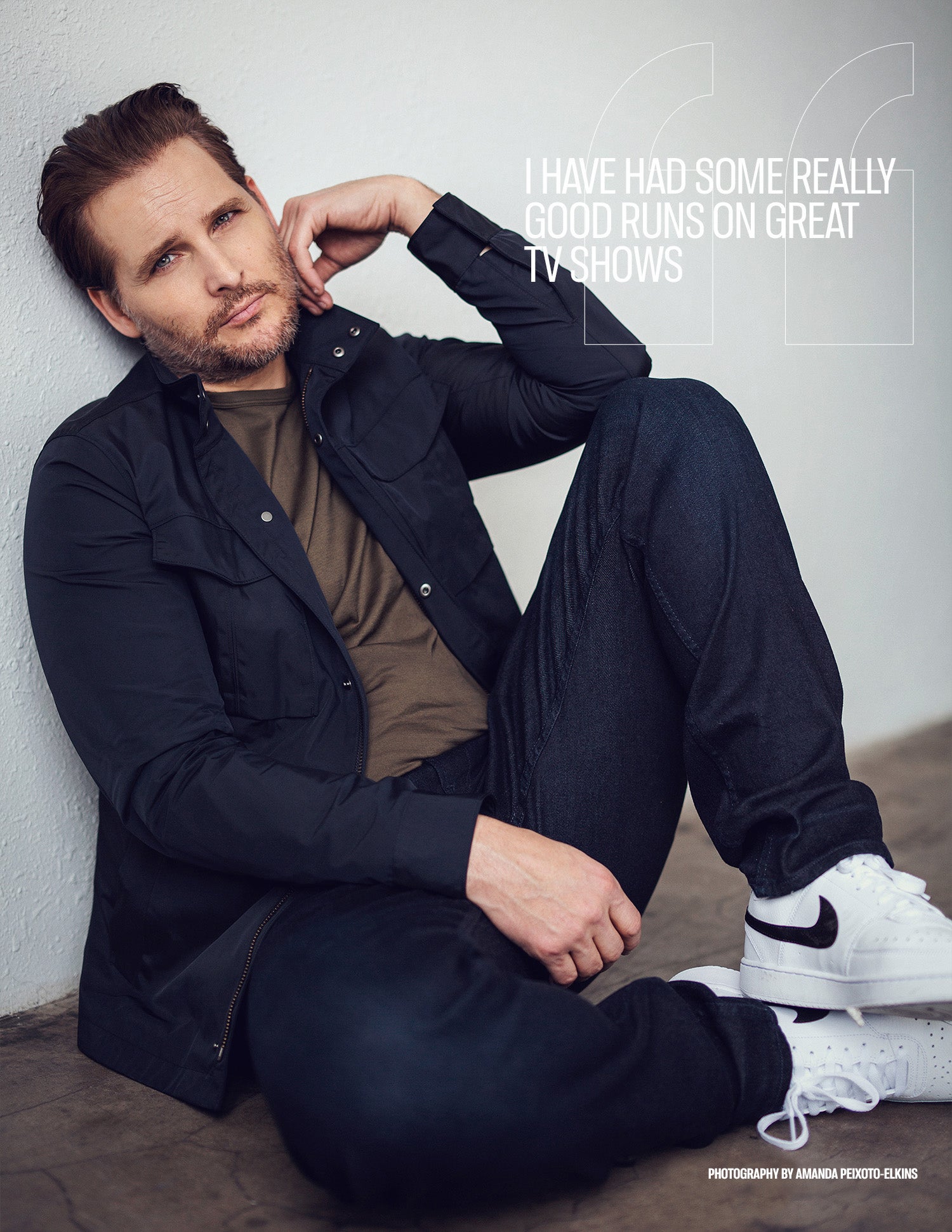 "I found the script interesting because it was obviously a tragedy, but the one bad act wasn't the total definition of my character and exploring how he got to that point was a different role to play," he responded when I asked him what attracted him to the role.
As a fan of his work on Fastlane, the 2002 TV show, I had to ask Facinelli what that experience was like. "That was a fun experience, it's an action-comedy and co-starring Bill Bellamy [who] was incredibly funny," said Peter Facinelli. "The show allowed us to freestyle the dialogue a lot because we had such good chemistry, which is unheard of in TV,"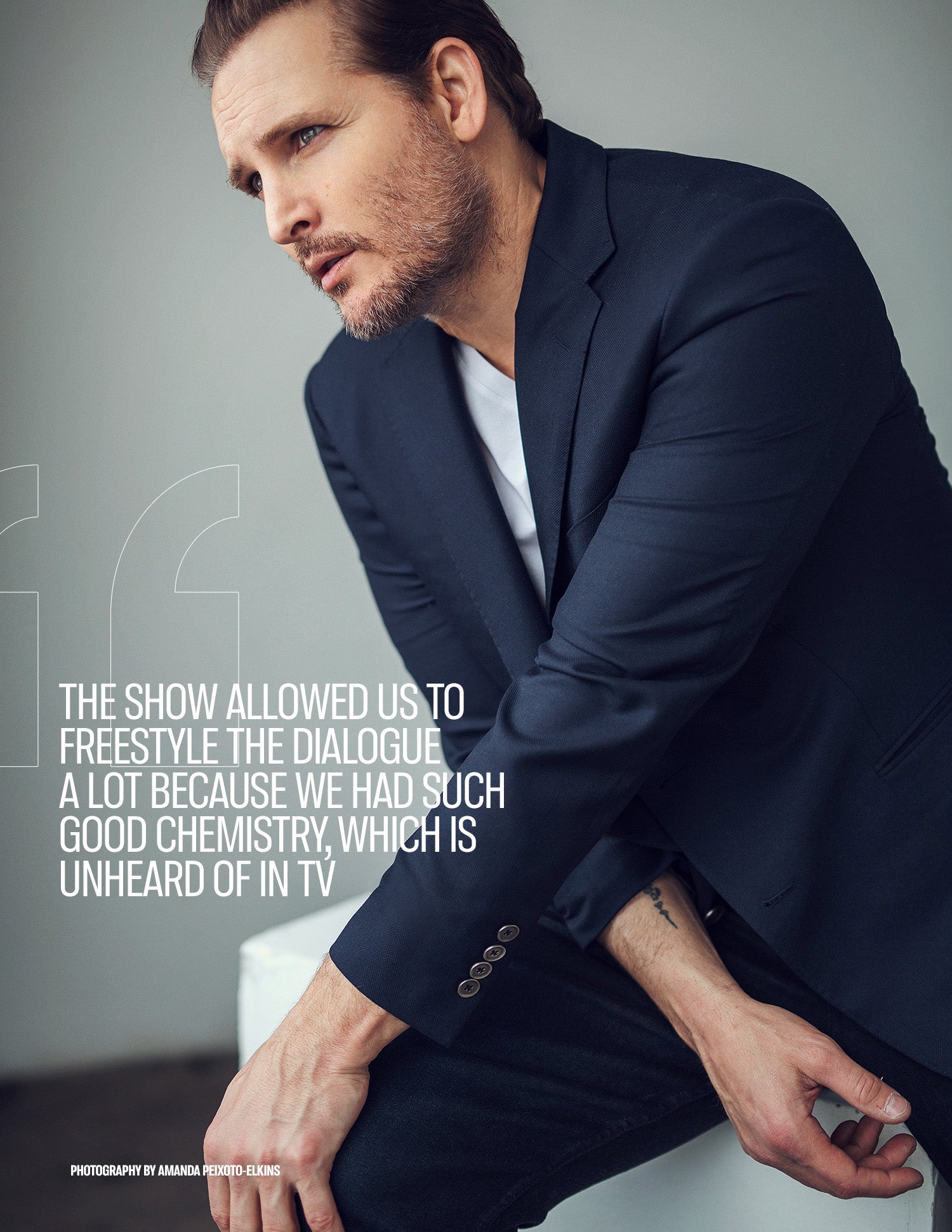 His career now spans 25-years, so I wanted to know how he thinks the business changed. "It feels like a blink of an eye, I can't believe it's already been 25-years because you are focused on the work [on project] and then you're [onto your] next role. I have had some really good runs on great TV shows," said Facinelli. "When I am in between gigs it's because I am spending time finding the right role and not just taking any gig. I like to be challenged, so I look for roles that stretch me as an actor. I have been lucky to touch all genres from drama to comedy, action and sci-fi."
Facinelli's clearly very proud of being able to play varied characters that drive his passion over the years. He's played characters like Dr. Carlisle Cullen, Maxwell Lord, Dr. Fitch Cooper, Van Ray and Mike Dexter who are all very different people.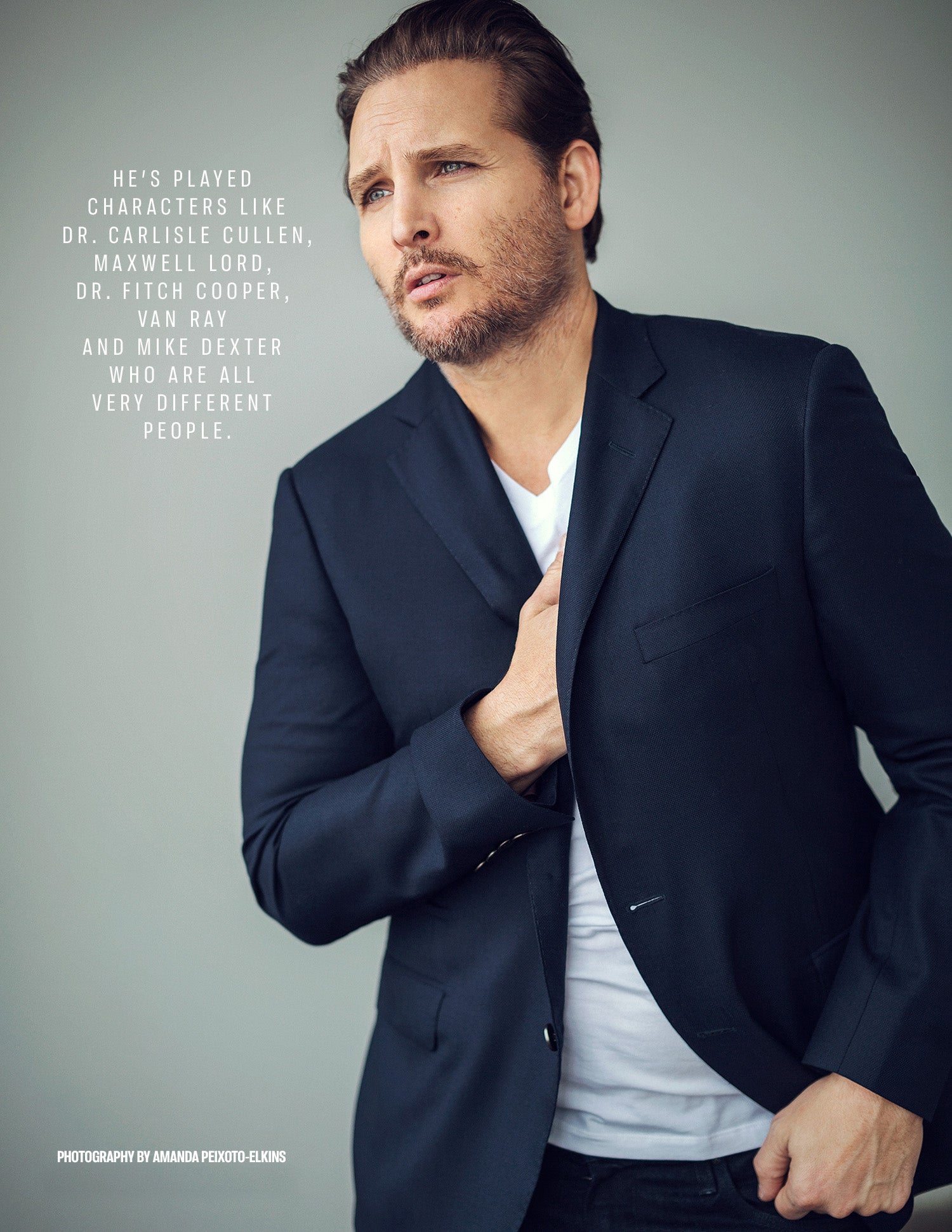 Continuing to find challenging roles can be hard which has led him to start writing and directing his own films—to challenge himself in a different way artistically.
He wrote and directed 'Hour of Lead' which debuted at the Mammoth Film Festival on February 29th and won Festival Favorite Feature. I asked him what it was about, and he said "The movie's a Hitchcock 'Who-Done-It' type thriller. It explores the lengths a father would go to find his missing child. Not unlike the current pandemic it explores how fear and desperation can drive irrational behavior which is what a parent with a missing child feels."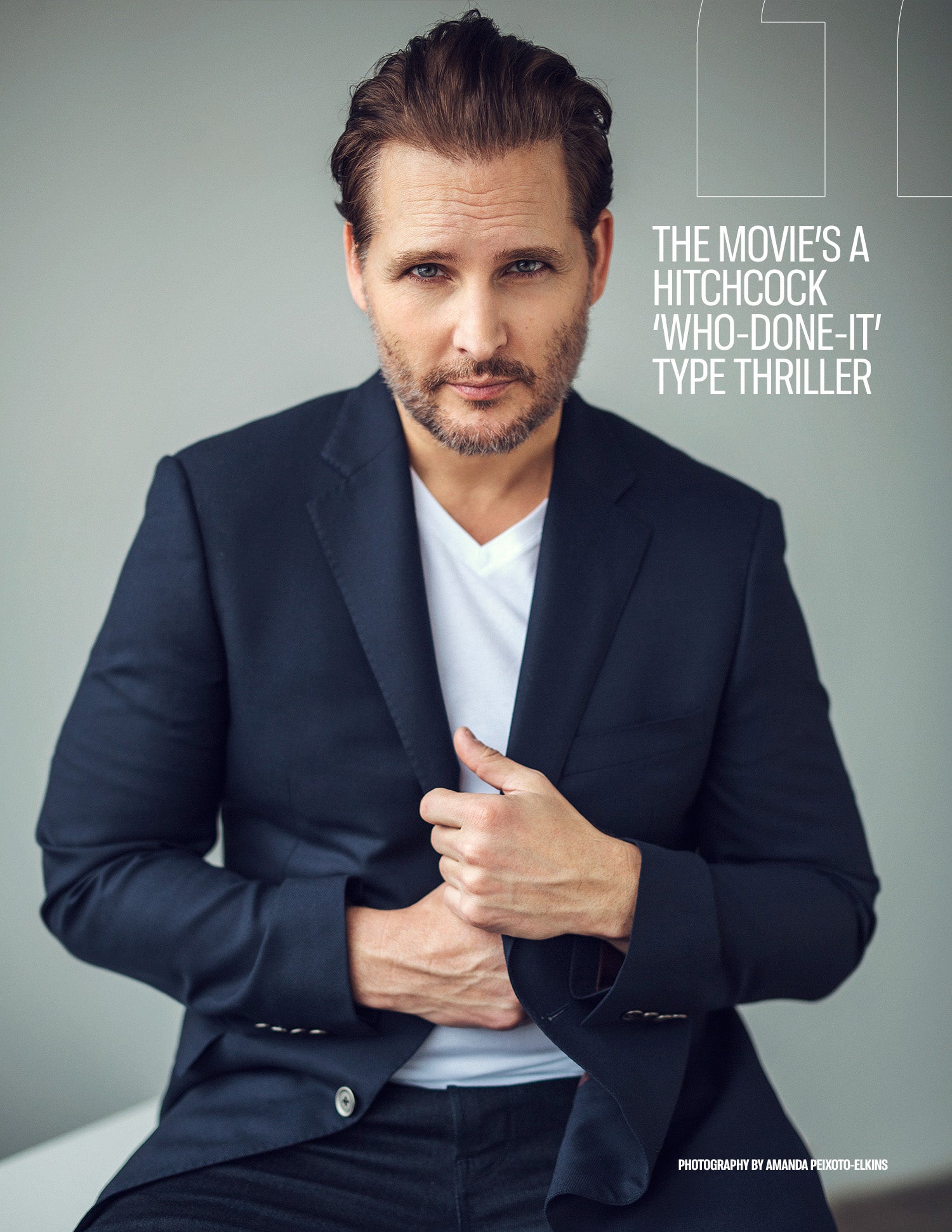 Facinelli, who is a devout father of 3 girls, came up with the idea for the story on a RV trip with his daughter. He was able to cast fellow veteran actors like Thomas Jane, Anne Heche and Jason Patric for 'Hour Of Lead'. He met with each individually to get them on board and was happy they agreed. "Heche and Jane had worked together before so they had a natural chemistry to play husband and wife," says Facinelli. He and Patric had a long standing relationship and Patric was happy to play the sheriff, which took the role to a whole other level than just what was written.
Peter Facinelli played the small role as a deputy and I was curious what it was like directing himself.  "It was hard switching gears and jumping in front of the camera. I really became more impressed with people who regularly direct themselves with bigger roles in films because even though my role was small it was a difficult transition back and forth, said Facinelli. "As a director you are focused on all the little details creating the story, as an actor you are focused on just your lines and delivery. I ended up wearing my costume on my shoot days to avoid the big transitions. And had people taping the monitors so I can see what I did, and then redoing it. Most times on set as an actor you want to please the director, but when you are the director that becomes very challenging."
Facinelli plans on doing more directing and writing, as he loves storytelling, and wants to continue to 'create that world' and 'tell the story,' so to speak. "I love the collaborating process of a movie, providing jobs and [an] opportunity for people, and seeing them give it their all," said Facinelli. 
'Hour Of Lead' won Best Musical Score at the festival. "We had a 100 musicians led by composer Sacha Chaban who just delivered remarkable music to drive the film," said Facinelli. "Watching them live use their skill to deliver the music was incredible. It was an incredibly gratifying feeling. Bringing these people together to use their talents for this movie, and then seeing them awarded for It."
I also asked for his perspective on how Hollywood has changed over the years. Facinelli said, "There is definitely more competition for viewership and as people are watching more on their schedules versus a network or studio schedule it has definitely changed the game. It has created more opportunity for shows to find an audience on the other mediums versus the networks being able to cancel a show quickly and it's never seen again. Creatively it opens up more topics and deeper dives for creators than only following network and studio boxes. Both have their place which is why networks now have their own streaming mediums."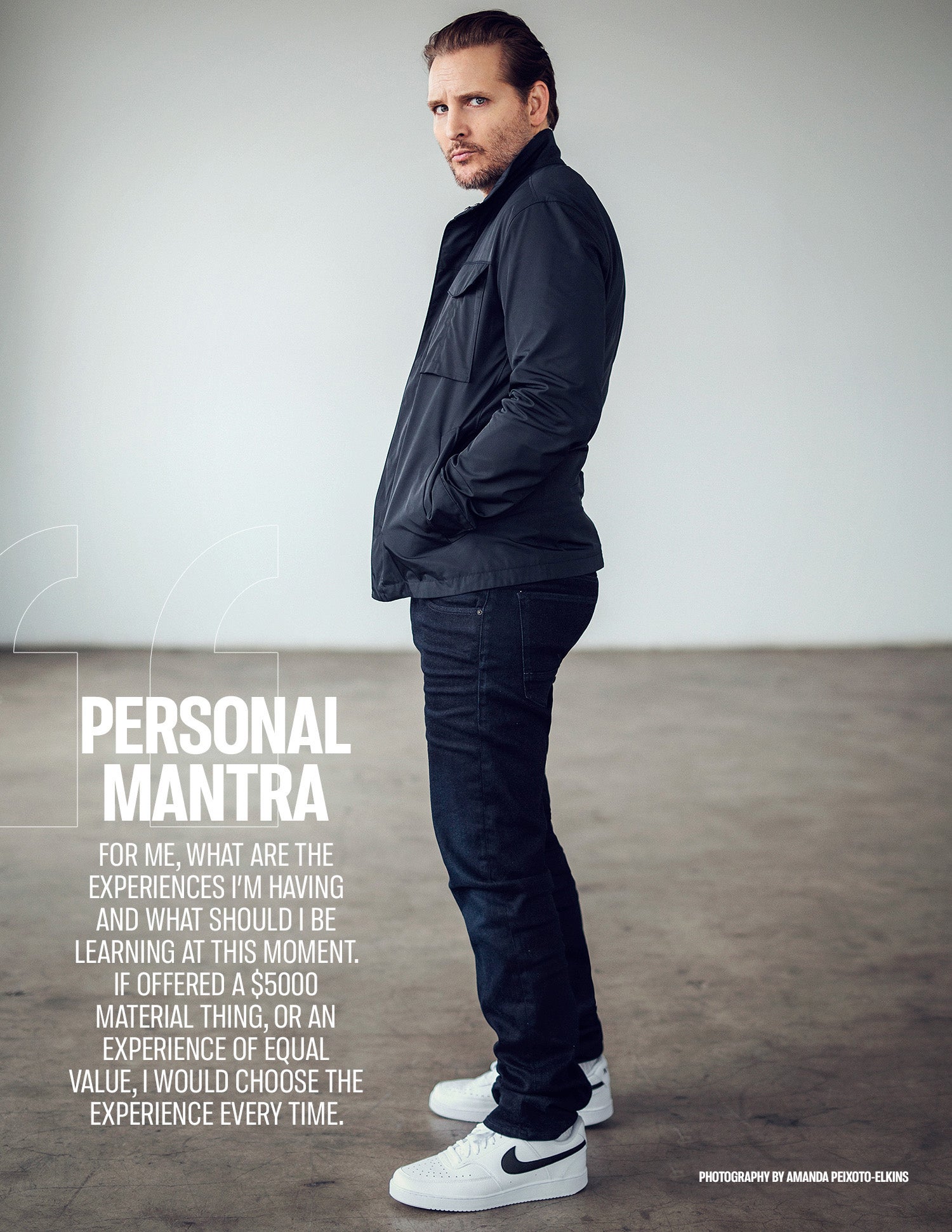 What's next for Peter Facinelli? He recently wrapped another film called 'Thirteen Minutes,' a beautiful film loosely based on a weatherman warning about a tornado and then realizing his home and family is in the path of the tornado. The film focuses on him, and 4 other families' 13-minutes experience before a tornado hits. Scheduled to be released later this year. He is also working on TV shows he's pitching, while still writing more films. Facinelli wants to continue giving the audience stories to escape to and live a different life even temporarily.
When asked what his personal mantra is, he said, "For me, what are the experiences I'm having and what should I be learning at this moment. If offered a $5000 material thing, or an experience of equal value, I would choose the experience every time." Spoken like a true swagger veteran.
---
Credits:
Photographer: Amanda Peixoto-Elkins
Photographer's Assistant: Andrea Russell
Wardrobe Stylist: Kaylee Jackson
Grooming: Grace Phillips
Producer: Drew Williams