Shopping for men's clothing online has never been easier than it is today. As sales surge for online retailers, brick-and-mortar stores are progressively feeling the blow, but can we really complain? We're basically living in the lap of luxury with the simple convenience of being able to order an entire outfit without leaving our PJs. On the flip side, it's also been that much harder to find the best ecommerce sites with fashion clothes for men that are trustworthy and relevant. Among the millions of trendy menswear stores floating around Google, we've narrowed it down to the Top 10 Men's Online Clothing Stores that you can also find in the U.S.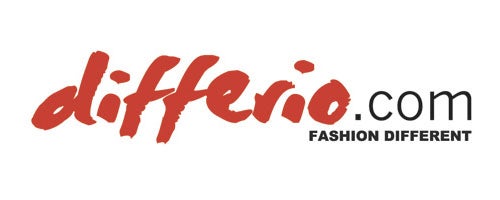 Differio is among the top 10 mens online clothing stores because they're one of the few men's fashion clothing sites that are actually doing something different. Not every guy wants to shop for stiff blazers and button-down shirts, right? Popular for their men's streetwear, you'll find unique-yet-streamlined styles, like colored jeans, floral shirts, utility kilts and overall joggers. Not to mention, they're already changing the way guys get ready with a line of practical men's makeup. It's the premier shop for finding trendy men's clothing, shoes and accessories that actually make a statement.
2. Nordstrom
Out of the top 10 mens online clothing stores, Nordstrom is probably the largest multibrand retailer that sells a diverse range of men's clothing, shoes and accessories, both online and in store. From men's workout clothes to cologne gift sets, they sell most of the big-name runway brands, but also sell affordable, basic items. Since their menswear collection is so wide, this store is best for guys that enjoy browsing around multiple categories.
3. Men's Warehouse
The beauty of Men's Warehouse is being able to buy a tuxedo online, one for you and one for your son. While they're known for their elegant and stylish menswear, they also carry casual clothing that's timeless enough for any age group, like solid polos and traditional blue jeans. Plus, their physical retail stores offer lifetime pressing and 24/7 tailoring per request, giving every guy the CEO treatment.
4. Mr Porter

Mr Porter is the award-winning global retail destination for men's style, combining the best international menswear with editorial content. The site is curated, edited and served by an independent world-class team, benefiting from the global infrastructure of The YOOX NET-A-PORTER Group, which includes the award-winning luxury website NET-A-PORTER and fashion outlet THE OUTNET.
5. Brooks Brothers
You could call Brooks Brothers a piece of American history. Dating back to the early 1800s, that ribboned sheep logo has become a household name amongst business casual aficionados, spiffy enough for a presidential campaign. They also offer a made-to-order option, so you can get your own suits, shirts and pants tailored to your exact measurements.
6. J. Crew
If you're a fan of clean-cut dress shirts, then you've probably already hit up J.Crew. This one's predominantly for the guy that can appreciate boat shoes and crisp chinos. Most of their online men's clothing is heavily focused on crafting functional pieces based around fit and fabric. It's a simplified way of shopping for clothing when you have something very specific in mind, like 9" length chinos or pima cotton sweaters.
7. Bonobos
Among the top 10 mens online clothing stores, Bonobos is one of the newer menswear retailers that's entirely based around manifesting the perfect fit. They started out with only crafting their own men's fashion pants, which eventually branched out into shirts, outerwear, underwear and beyond. The concept is cool, but there's quite a bit of customization involved in order to accurately buy the right pants in your exact fit.
8. Urban Outfitters
Urban Outfitters is one of the prime menswear shops for brand-name streetwear. If you're into retro fashion from the 80s and 90s, you'll find an updated selection of casualwear with that throwback feel. With a wide brand base, they also rotate their brand base according to what old-school styles are back in the trends.
9. American Apparel
It doesn't get more minimalist than American Apparel. Despite their hiccups financially, their online store is still live with men's workout tank tops and cool t-shirts in every solid color available. With a hipster-esque aesthetic and proud sweatshop-free slogan, men usually shop here for the most basic essentials.
10. Banana Republic
Banana Republic is basically the GAP's luxury cousin. Their menswear styles are a touch more high end with a slightly more expensive price point. While you're shopping for a cashmere sweater, you can stop by their "luxe finds" for a Rolex watch and Hermès messenger bag.