OhMiBod has been a pioneer in the sexual wellness industry for over 15 years with their cutting-edge #SexTech technology. Founded by real-life couple, Suki & Brian Dunham, OhMiBod has become a staple for sexual health and wellness for all genders, bodies, ages and abilities. Earlier this year, the pleasure product powerhouse upped their game with the release of their blueMotion NEX|3. The highly anticipated couples' ring has made quite the splash with its arrival on the market.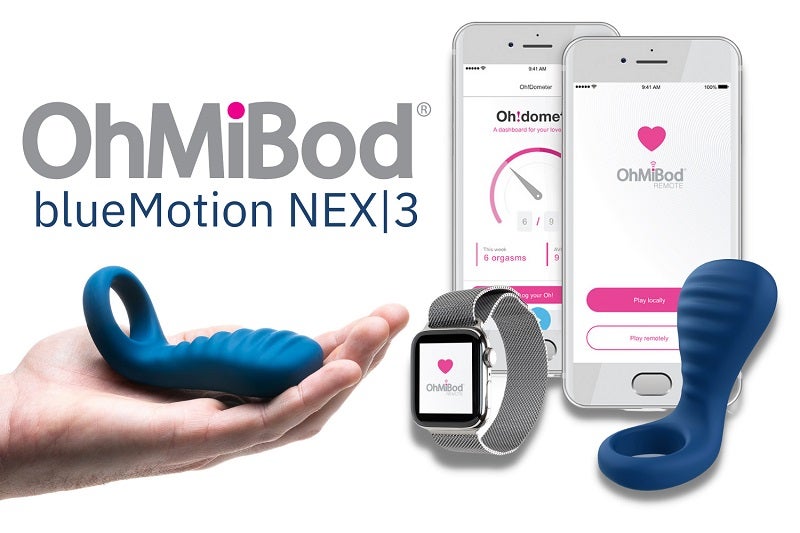 This black friday, turn up the heat as the temperature drops with the NEX|3 couples ring. With just one glance, it's clear to see this is not your average cock ring. Featuring an innovative design and Bluetooth® capabilities, the NEX|3 is changing up everyone's sex game this holiday season. Whether you're experiencing the seven year itch or still basking in the honeymoon phase, the NEX|3 is the perfect threesome for you and your partner. No matter the distance, the NEX|3 is ready to go. Connect from across the bedroom or across the world. Anywhere, anytime. Simply pack your NEX|3 and take your pleasure wherever you go. The holiday hustle never stood a chance 😉
Made with each partner in mind, the NEX|3's Extended Touch™ design ensures consistent pleasure for both parties. Providing a euphoric mix of rubbing and vibrating so that both users are getting their kicks! This couple's ring was made to be inclusive, versatile for both heterosexual and homosexual couples. Not to mention, it features their signature Velvet Wave™ cushion comfort technology, the rigid body-friendly silicone delivers a soft-to-the-touch, yet mind blowing pleasure. The right kind of friction, just the way you want it.
Looking to take it up a notch? The blueMotion NEX|3 includes their signature Club Vibe® mode, allowing the ring to take in ambient sounds and sync its vibes . Throw on a sexy jam and move to the music. Cultivate the perfect vibe by accessing your music library, like Spotify or Apple Music, and pick and choose songs depending on your mood. Even better, you can create your own sexy playlist or follow @OhMiBod on Spotify and have access to their curated playlists; including 'Tunes to Touch To', 'We Hot Bops' and more! Turn up the volume, if you dare 😉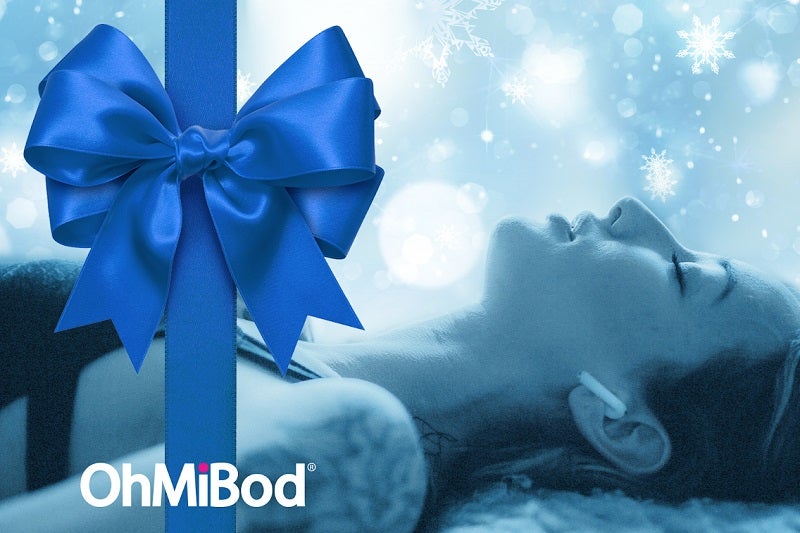 If that wasn't enough, OhMiBod took their tech-savvy reputation one step further, with their state-of-the-art Pulse Mode®. OhMiBod's Pulse Mode® is an innovative feature that allows the vibe to sync to your Apple Watch and match your heartbeat. Seriously, it can! Want to show your partner just how fast they make your heart race? Easy. With their OhMiBod Remote App®, the possibilities of play are endless. Not really into technology? Not a problem. Switch into manual mode and enjoy the pleasure without your phone.
When it comes to pleasure, OhMiBod continues to bring new, avant-garde products to the table. With their Black Friday sale in full swing, snag a blueMotion NEX|3 for your partner for a hot and heavy holiday! Skip the usual stocking stuffers and give your significant other something both of you can enjoy. Happy vibing 🙂
Shop OhMiBod's products at lovelifetoys.com and use code BLACKFRIDAY at checkout for 25% off, offer ends November 30h.