With her reign as Miss Universe U.S. Virgin Islands almost over, Andrea Piecuch can most certainly claim to have been the beauty representative of the U.S. Virgin Islands during one of the strangest circumstances so far in the 21st century.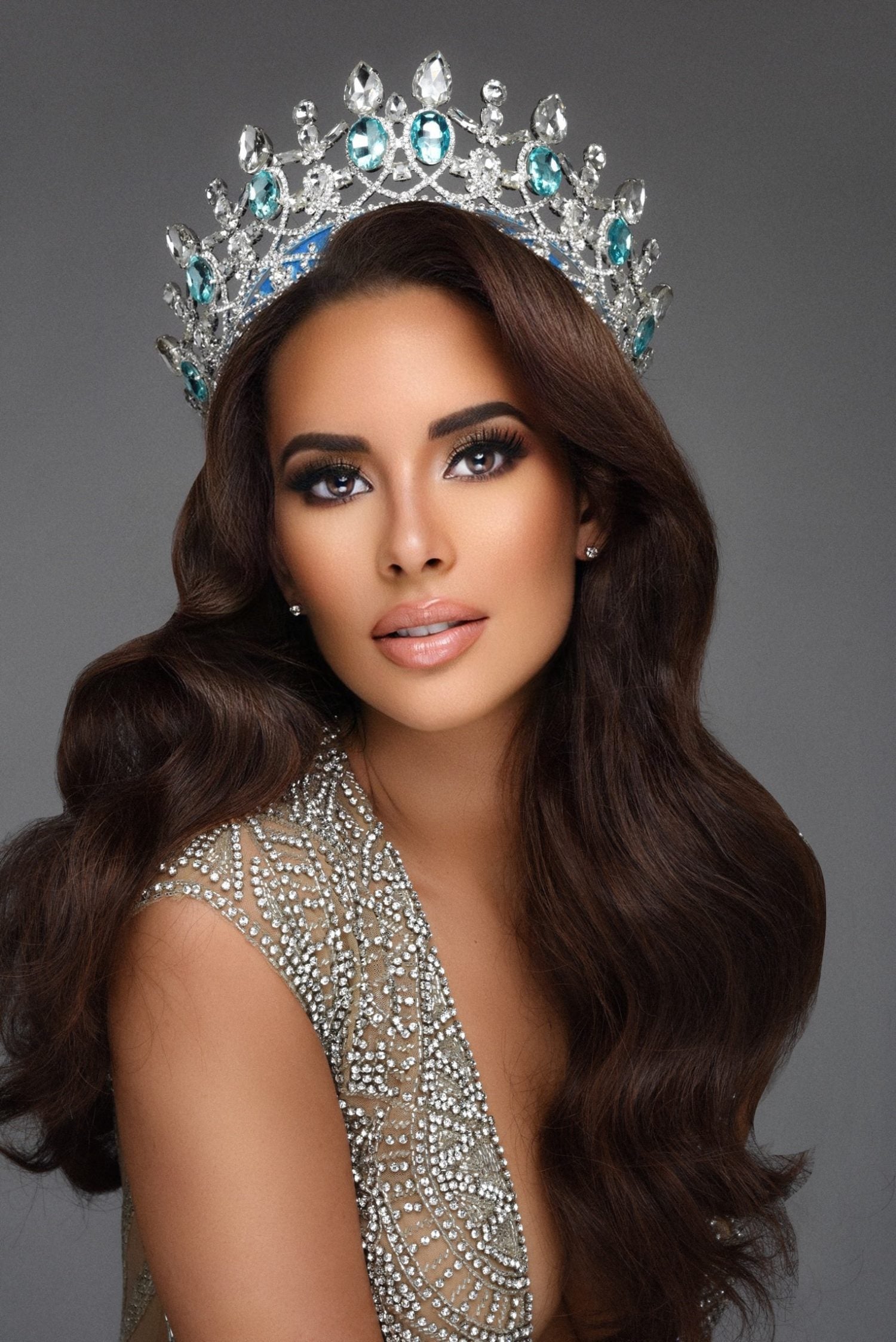 We spoke with Andrea to find out how she has managed to represent the islands, a U.S. territory, during the two months of lockdown, and what advice she will give her successor in a few months. 
Andrea, thank you for agreeing to chat with us even though we can't meet in person. As always, you manage to look well-groomed. How do you manage that? 
I always stick to a healthy lifestyle. It's important to me to always look my best and all my jobs so far have required that I am always well-groomed and stylish. As you know, at beauty pageants, we are also responsible for our hair, make-up, and styling too. For me, it is important to wake up and stick to my routine, even during the lockdown, because I continue to work through the day. 
What are your commitments as Miss USVI 2019 and how easy has it been to meet them during the two months of lockdown? 
The commitments that come with the title are many, and the biggest one was the representation of the U.S. Virgin Islands at the Miss Universe contest in Atlanta late last year. 
Thereafter, the most important commitment is to be present for various events on the islands and to participate in the modeling contracts that come with the title. 
I have responded to the COVID-19 appeal by Governor Bryan by adapting my work program and my participation in the St. Thomas Carnival. I do have many special interests and a study schedule for personal development for which I make time. I also keep in touch with the various organizations where I have commitments, including the Miss Universe, U.S. Virgin Islands franchise, and we plan for various projects and how we can reschedule these for when things gradually return to normal. 
Any secret tips for keeping fit and healthy during lockdown? How did you make it work?
Haha great question. We all had to improvise to some extent. I saw a video training session from Phil Catudal, a Hollywood personal trainer and author, showing exercises one can do from home – very useful when your usual schedule is disrupted.  As for nutrition, I think this is more complex and personalized so what works for me might not be perfect for some members of the public. I suppose that things like meditation and mindfulness are awesome during times when people face confinement and unusual challenges. 
Tell us about your own views on philanthropy and experiences in the world that spurred this?
As you may know, I have been to more than 70 countries and speak 5 languages – including Arabic. So the examples I have seen in some parts of the world, of let's say issues of inequality, poverty and so forth, are staggering compared to what we have just here in the U.S. So naturally I support the same causes as people like Oprah Winfrey, actress and podcast host Bianca Banks, who care very much about homeless and underserved children. Yes, in India and Africa children suffer a great deal more. But if you look at the U.S. and some cities with low home ownership rates and skyrocketing unemployment due to COVID-19, I maintain that there is a lot of opportunities to do good even before we start going abroad. 
What advice would you give your successor in a few months? 
No doubt it will be someone talented as the competition is fierce, but my humble advice to her would be to continue being herself, to do everything she can to be the perfect representative of the U.S. Virgin Islands, and to have fun during the year of her reign. One of the most beautiful moments is to represent your country or territory at the Miss Universe where one meets some wonderful girls from all over the world that are not only beautiful but aspire to change social perceptions and fight for other issues plaguing our world.  
Your crowning did not come without controversy. What do you say about the accusations made by an article in The Wall Street Journal that was directed at you for 'pageant hopping', which is called Fake News by other reputable news agencies? 
I feel that this far into my reign that this issue has been cleared. But since you ask, I will repeat what I have said before. I have entered beauty pageants for many years because my family has moved to various states in the U.S. as I grew up. Later, I also moved around because of my studies and various work commitments. Having provided credit card statements and personal documentation to the official organizers, I have satisfied all the requirements. Off course I am under no obligation to provide the same documentation to any newspaper, as they are not authorities – and it is a security risk to disclose such personal details to newspapers who are notorious for leaking sensitive information.
Why the need to take part in beauty pageants all over if you were not chasing a win? 
There is no chasing of a win. Beauty pageants are about building self-confidence and enjoying the moment and I enjoy participating. I am 28 years old and am lucky enough to have studied out of state. I have traveled around the U.S. and the world because of my work, which has also included a 3-year stint as a flight attendant. 
Yes, but according to the reporter that polished the story back then, you entered the Miss Universe U.S. Virgin Islands 2019 pageant using papers that indicated you were studying at the University of the U.S. Virgin Islands. 
This shows that most of the things stated in the article were false. I never studied on the U.S. Virgin Islands, and I graduated in 2014 from the University of Mary Hardin Baylor in Texas.
According to various reports, you were never able to prove how you qualified to enter USVI 2019 beauty pageant.  
 When I entered the Miss Universe U.S. Virgin Islands, I presented all my residency documentation required of me, otherwise, I would not have been allowed to participate. 
I did the same after my crowning, something not required of me, but I did it just to set the record straight. The documents included 6 months' credit card statements, rent checks for one year, and various bills and mail I had received at my residence in the months before I entered. 
What do you say to those who believe that only those who are born in a region should qualify for participation to represent their country or territory at beauty pageants? 
The rules for all beauty pageants around the globe are the same. They do not state that anyone who was born in a country, state, or territory can only compete, but anyone who has been living there for six months or longer. The world has become a melting pot, and people move around for all sorts of reasons. 
Finally Andrea: We know there are numerous examples from this year's contestants who met the requirements to enter the Miss Universe Pageant include Miss Panama who was born in India is 100% Indian but is a Panamanian resident. Then there was Miss Spain who is from Norway, Miss Belgium who is Filipino and Miss USA who was born in Michigan but won the Miss USA representing North Carolina. Did you feel singled out? 
Well since I won the pageant, that may have been a reason for receiving more attention. But as for WSJ, it is unclear what their intention and how they got things wrong. The women of the Miss Universe Organization are driven and all have philanthropic aspirations to create a better world. These well-rounded women are made up of far more than their beauty and where they were born. Today's beauty pageant contestants have an inner drive and are rightful representatives for their countries or territories because they have learned to carry themselves through much trial and error.