The Viking stares out into space, contemplative and possibly a little battle-weary. He is fashioning a new sword — inserting the metal into hot liquid, banging it into shape with a mallet worthy of Thor — while taking breaks where he absent-mindedly twists the ornate rings on his fingers and the axe-shaped piece hanging from a chain around his neck.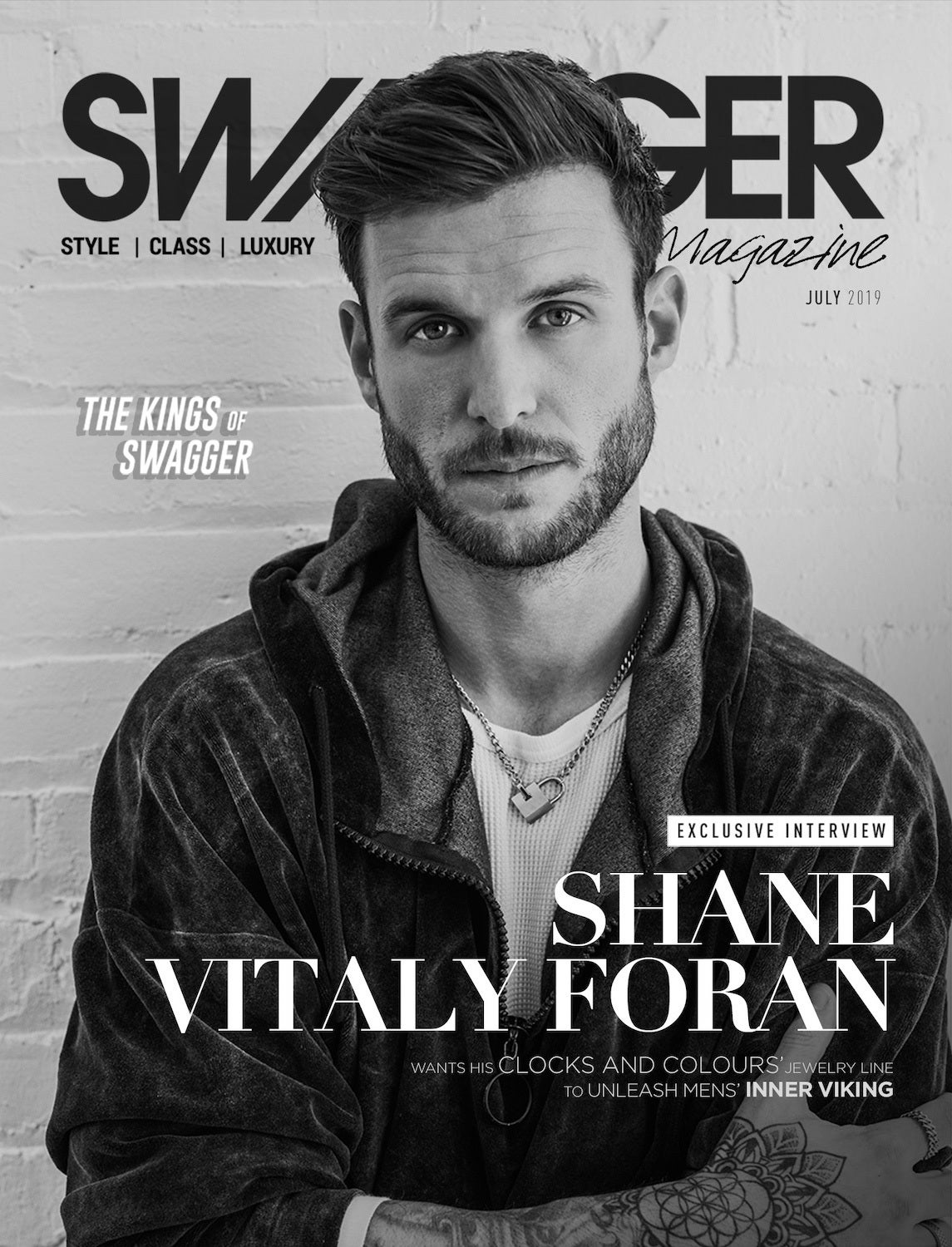 Titled simply "Vikings," the 40-second short film is the first thing greeting visitors to Clocks and Colours, the online presence of the men's jewelry brand established by Shane Vitaly Foran. It's just one of many artfully shot black-and-white depictions of a world in which men bedeck themselves with accessories as fearlessly as they chase adventure. In the upper left-hand corner of the site, in fact, "Stories" is the only other menu item other than "Shop."
For Foran, who launched Clocks and Colours in 2013 after running the unisex Vitaly accessories line, the parade of characters — which range from "buccaneers" to aviators, castaways and "destroyers" — are less role models than a celebration of masculinity taken to its over-the-top extreme.
'We like to push it to a point where we're not trying to take ourselves too seriously,"
he explains, adding that the company's commitment to inclusivity ensures its marketing doesn't push the wrong buttons in a #Metoo era. "We aren't saying you should  be like this. No one expects you to be a viking."
On the other hand, Clocks and Colours needs something to help make the idea of trying out its products feel more approachable. This is one of the reasons the brand has been so successful by operating online, he adds.
"A lot of men are probably uncomfortable going into a store to shop for jewellery. There's a lot of value in being able to go behind a screen," he says. "Jewelry is also a guaranteed size. If it says it's a size nine, it will be size nine when you get it. With something like denim, I'm a 30 in my favourite jeans, but I can also wear 32 and my leg fits different on all of them."
Foran says he started Clocks in Colours in part because he wanted to design products that didn't make sense for his original brand, which he said "exploded" within the electronic music community. "I've always been punk rock and metal and rock and roll," he said. "As much as I love techno, I felt like I was disconnected from my world."
Despite his existing success as an entrepreneur, however, Foran said he had to start Clocks and Colours with "next to nothing," bootstrapping the entire business on his own. Since then, however, he has gotten more aggressive about expanding the firm's reach beyond Canada. Last fall, for example, Clocks and Colours turned to Facebook and Instagram for a multi-layered ad campaign that targeted men in Australia, Hong Kong, Japan, South Korea, New Zealand and the US. The social campaign drove a 97% overall year-over-year increase in online revenue.
"We were on Instagram early on and quickly saw the potential there," he said. "We were aggressive in working with influencers and bloggers and so on. What we've found since then has been a pretty major change. You're seeing more people unfollowing rather than following new people. Working with influencers, while it was lucrative and beneficial, kind of led to diminishing returns, so it made sense to look more at paid marketing opportunities."
Boosting awareness is critical for Clocks and Colours now, Foran adds, given the fact more corporate dress codes are being relaxed and men are starting to experiment with new ways to express their personal style.
"I meet with a lot of high-level CEOs and execs, and all of them are wearing jewelry at this point — and it's not just a wedding band," he says. "I really just want them to feel better. If you feel good in something, that's the ultimate goal."
---
Credits: Photos courtesy of Clocks and Colours, and Shane Vitaly Foran, and Facebook Canada.