The holidays are right around the corner and gift-giving is one of the most enjoyable things to do. For those looking for ideas on what to give their loved ones, we've got you covered. If you're thinking of getting a gift that is complex yet smooth and completely unique to the person you're giving it to, then look no further than Angel's Envy Kentucky Straight Bourbon, the perfect gift, especially for whiskey lovers.
Touted as the "next chapter of bourbon", Angel's Envy Bourbon is a much-lauded premium expression that has generated a loyal following among whiskey aficionados. The high-quality liquid can be enjoyed neat or on the rocks, yet it is rich and complex enough to mix in your favorite cocktails.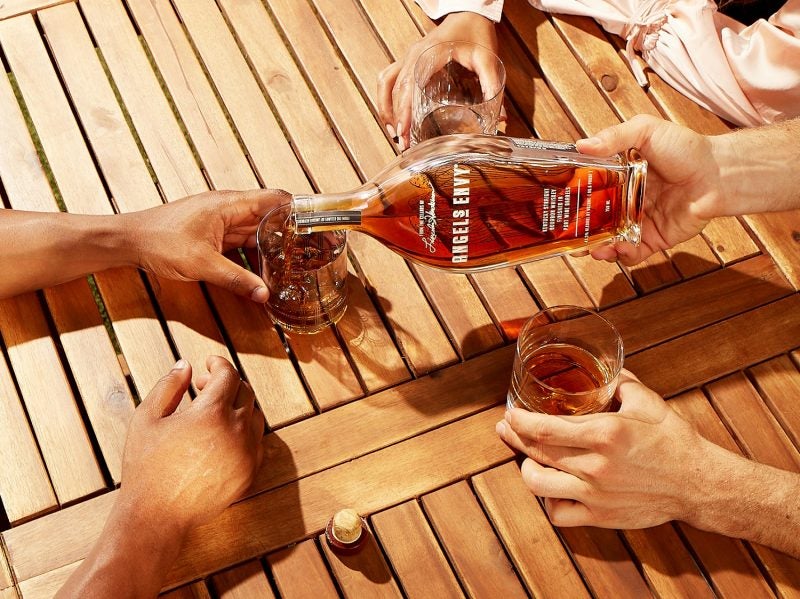 Angel's Envy Kentucky Straight Bourbon Whiskey finished in Port Wine Barrels is a fan favourite that is now widely available across Canada. It received a Gold Medal from the San Francisco World Spirits Competition and was honored with a 98-point ranking from Wine Enthusiast. It also received a 93-point ranking from Whisky Advocate and a five-star rating from F. Paul Pacult's Spirit Journal.

What differentiates Angel's Envy Bourbon is that it is aged for four to six years in new charred white oak barrels and blended to meet the ideal flavor profile. In the last stage of production, the bourbon is finished for up to an additional six months in 60-gallon port barrels from Portugal and then blended again to ensure the taste is to perfection. The result is a complex spirit with scents of subtle vanilla, raisins, and maple syrup. The flavor profiles include ripe fruit, vanilla, bitter chocolate, maple syrup, and toast. Drinking Angel's Envy Bourbon is a memorable experience that finishes with a clean and lingering sweetness and a hint of Madeira that slowly fades into an elegant finish.
The Angel's Envy Kentucky Straight Bourbon is a fantastic holiday gift for whiskey lovers. The team is passionate about their craft and their unique process makes them innovators in the industry. Each of their whiskies are blended to taste before the secondary finishing process is applied, and then again after to ensure that the flavor profile is exactly where it needs to be at each point in the process.
Angel's Envy, a craft distiller based in Louisville, Kentucky, is known for its award-winning whiskies. Its premium bourbon is finished in secondary barrels to add a distinct layer of flavor and complexity. Angel's Envy was co-founded by the late Master Distiller Lincoln Henderson and his son Wes Henderson. It began as a passion project that combined their family's deep-rooted passion for and knowledge of the industry with an innovative outlook on bourbon making and finishing.
Today, Angel's Envy Distillery continues to produce its award-winning core offerings – a Kentucky Straight Bourbon Finished in Port Wine Barrels and a Rye Whiskey Finished in Caribbean Rum Casks – as well as a variety of innovative, special releases. Since opening the doors to its Brand Home in 2016, Angel's Envy has completed an $8.2 million expansion to its distillery, doubling annual guest capacity.
Angel's Envy Kentucky Straight Bourbon can be purchased at the LCBO and select retailers across Canada for $79.95 (price may vary by province or retailer).