For the modern man who embraces convenience, style, and security, a minimalist RFID-protected wallet is may very well be an important piece of your repertoire. The ideal leather wallet for men, like those offered by  family-run, British-based premium goods company Harber London, is one that allows you quick access, practical placement of items, and just the right amount of pockets and space. Naturally it takes work on the user's part too: you need to prioritize what goes in your wallet to enjoy the beauty and comfort of a minimalist wallet: store only the essentials.
However, as technology has changed to make our lives more convenient, vulnerabilities have risen too. That's why every man who always pays on a card and has a lot of places to go and people to see, who looks good and feels good looking good, may want to invest in an RFID-blocking wallet to keep your money, and your look, well protected.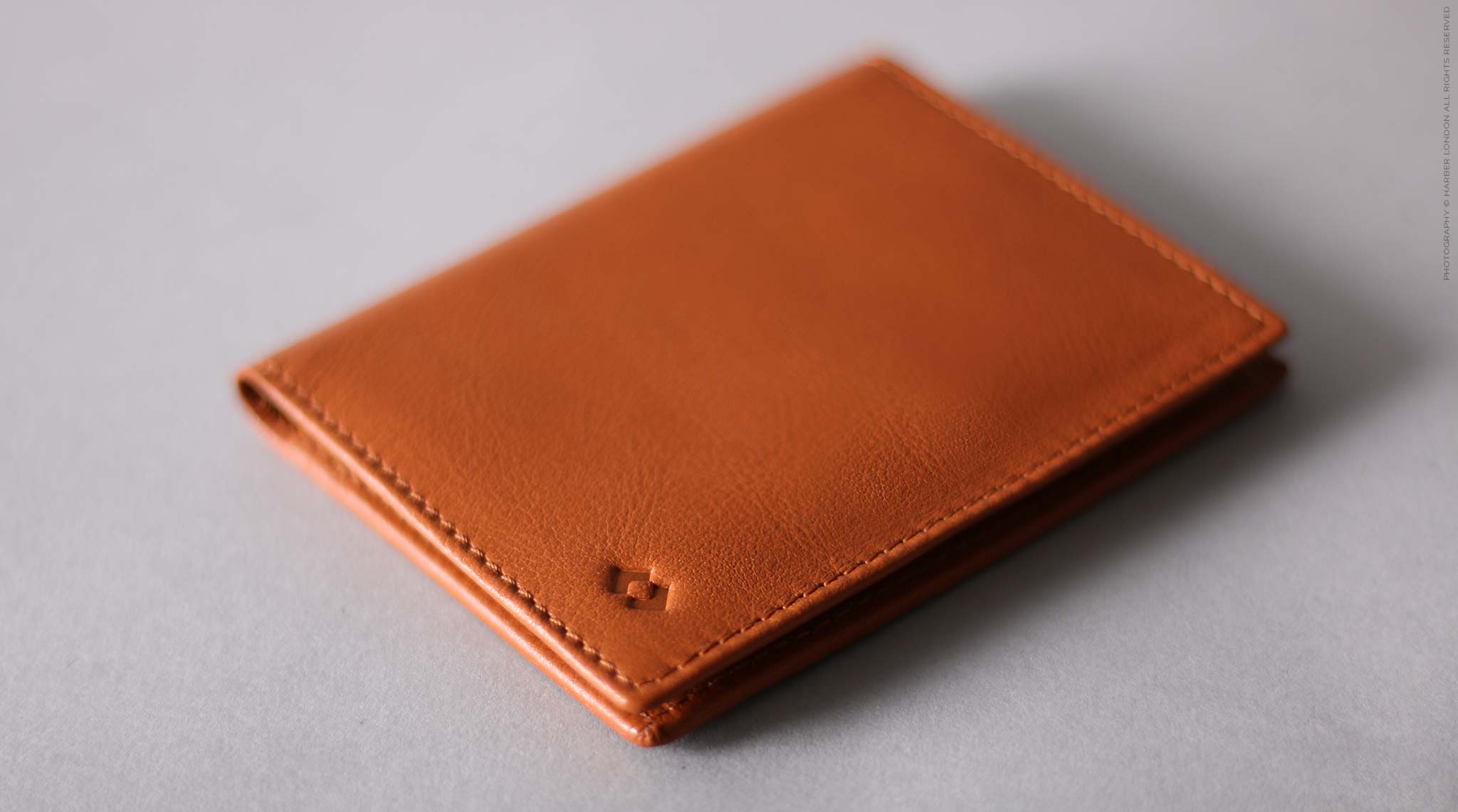 What is RFID?
RFID is 'radio frequency identification,' and it's the means by which any chip communicates with any number of electronic devices. From metro passes to animal trackers, from passports to of course credit cards, RFID technology is everywhere. Each chip has an RFID tag, and that tag can be read or scanned by a device; it's essentially a smart barcode.
A lot of information can be stored on an RFID tag, and some of it can be accessed, rewritten, and altered. As they are extremely efficient at tracking information, especially finances, RFID are a big part of our society, whether we realize it or not.
Unfortunately, there is great concern that RFID tags aren't the most secure, and thus can be hacked by those who are intent on stealing information. And because RFID tags and readers can transmit information within a small radius, and don't actually have to touch, there are some vulnerabilities that can be attacked.
The Horror
It comes down to your credit card chip and government identification. RFID tags on animals or metro passes probably aren't that big a concern, but cards with important personal information and finances are a big deal if breached. The nightmare scenario, which was demonstrated by scientists when RFID became ever more prevalent, is some nefarious person with a high-tech RFID reader standing five or ten feet away from you, silently and easily scanning your information. It can be done, which of course sparks a wave of consumer products geared to prevent that. Whether or not this is a common, or rare occurrence is another matter. And there is a lot of literature to suggest all the fear is just in our head.
Protection
In order to stop that awful situation from happening, you simply need to block electromagnetic signals from getting to and from your credit card. That means the chips need to be encased in something that will block out that field. Known generally as a Faraday Shield, for the man that invented this concept nearly 200 years ago, protective cases come in all sorts of forms, and wallets are no exception.  Slip your card into an RFID protected wallet, and no signal is getting in or out. For those who don't like wallets, though, there are RFID protected fanny packs, sleeves, and backpacks. These will be more expensive than standard fare, of course. If you don't want to spend the money, aluminum foil always works too!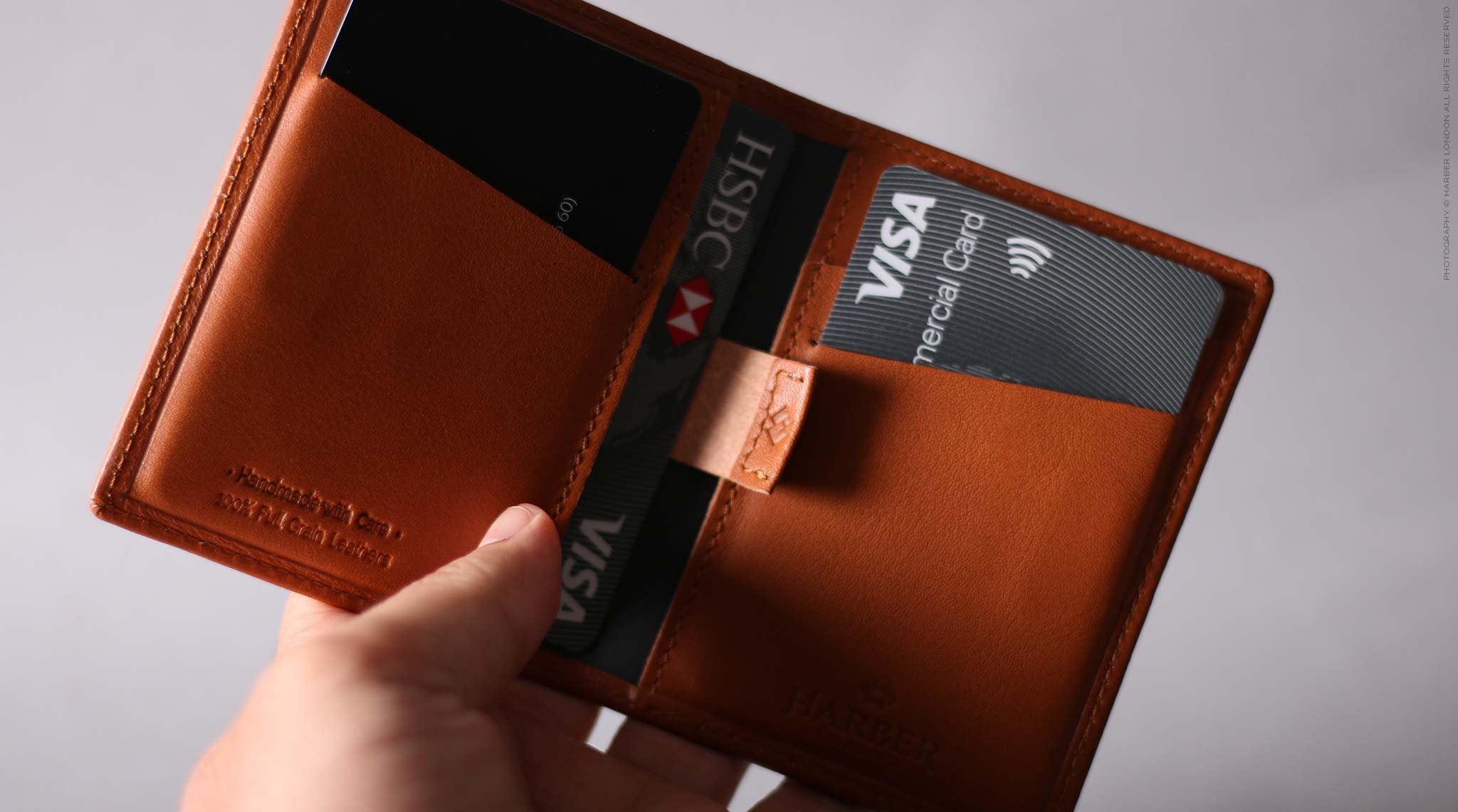 Harber London
The RFID blocking business has boomed in the last ten years. Many companies now advertise wallets that are both protected against RFID theft and stylish as well, like Harber London. Touting high quality and luxury products for carrying around your important items, from credit cards to laptops, Harber London is among those giving careful consumers a chance to protect their money and information. Slim, practical, and durable, this stylish minimalist design is among the leather wallets for men that will keep you safe from RFID hackers – or at least the thought of it.