Talented Bryona Ashly is on a mission to swish her feathers to the top of the burlesque world. Bryona is an internationally published pinup model and performer, close on the stiletto heels of her idols like Dita Von Teese, who have paved the way for pin up glamour to be open to the world outside the hidden culture that it has always thrived in.
Bryona possesses the classical glamorous beauty that hails from a Hollywood book of the most famous beauties of the past. Suffice to say she's giving legends like Bunny Yeager, Zoe Mozert, Rita Hayworth and Diana Dors a run for their tassels!
These bevy of beauties have inspired and paved the way for Bryona to conquer her ambitions to be a commanding sultry siren of the  burlesque world.
As a young girl, Bryona Ashly remembers seeing a painting of Bettie Page when she was around 9 or 10 years old and became completely mezmorized. Bryona was so enthralled she started attended car shows where she could observe  the pin-up models as they posed and sauntered across the stage. From that point forward, Bryona knew that she intended to be Los Angeles brightest starlet pin-up model.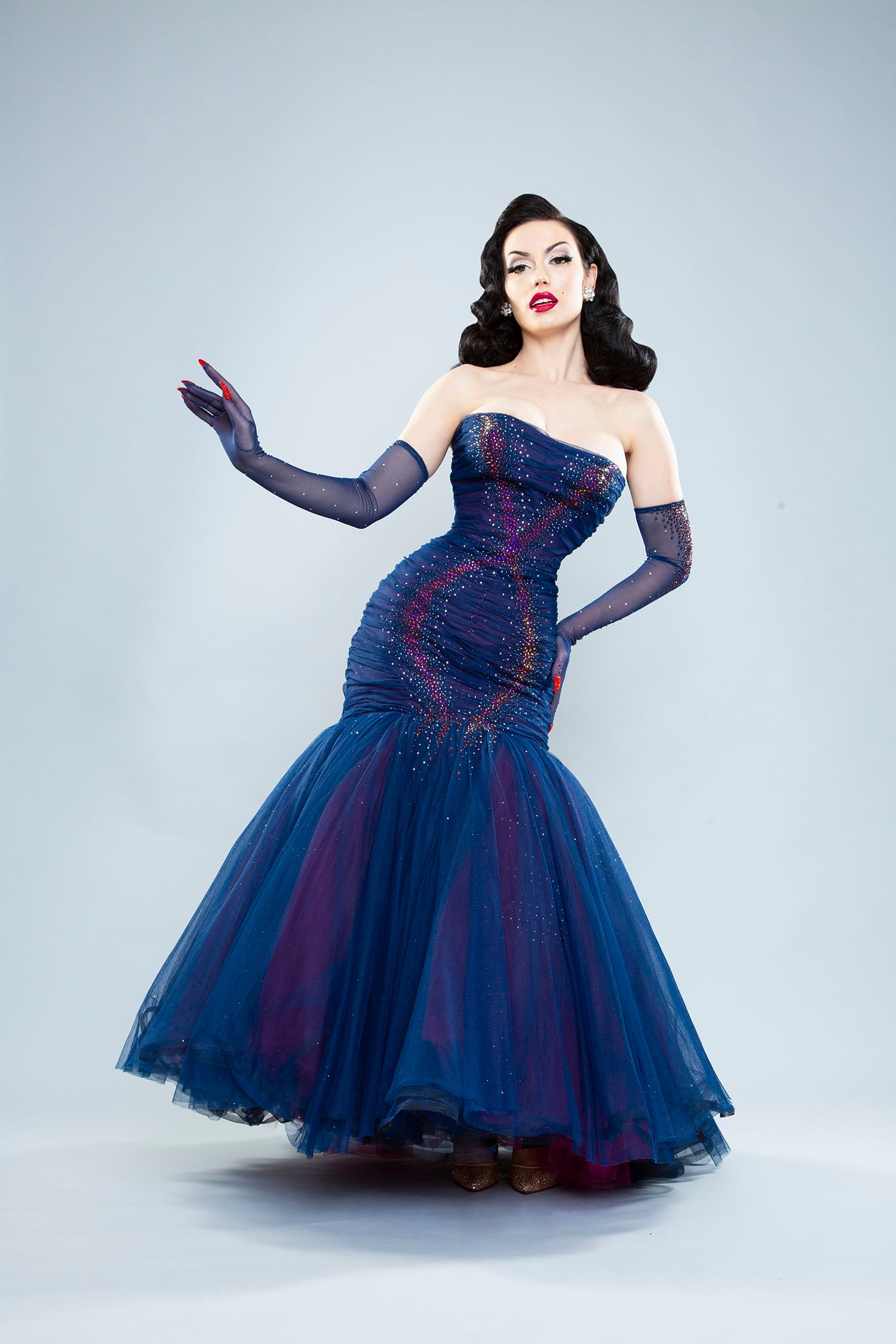 By the age of 19, she decided to take her career head on, she started building a solid portfolio, and creating a flap around her name. She's done a multitude of pin-up work, modeling for calendars and magazines, vintage reproduction clothing, lingerie, and accessory lines, as well as being a big hit in Tokyo. Her following is now substantial and as her fan base grows the world is getting to know the world of glitz and old school glamour she brings to life.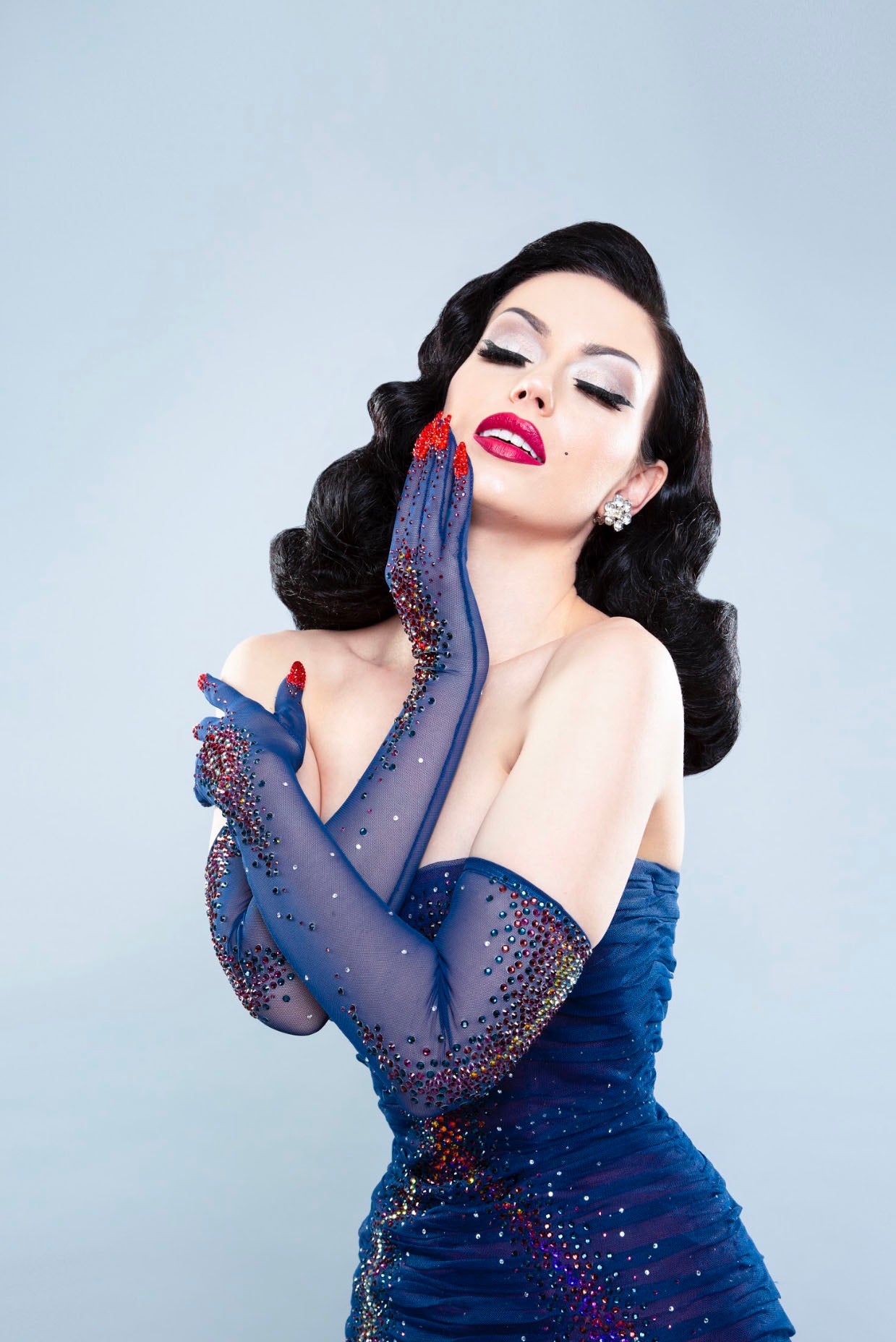 Bryona is kicking up her kitten heels for the launch of a clothing brand she's been working on. The model, entrepreneur and burlesque performer is hoping to inspire the next generation of models after her. She stated,  "I think the essentials for a pinup girl to have is Red lipstick , full fashioned Stockings and good pair of black heels"
She also shared that aspiring pin-up professionals should make sure to be driven and stay focused on their goals and let absolutely nothing get in the way of their dreams.
Stay up with Bryona. Fans can follow her on her Instagram page: https://www.instagram.com/bryona_ashly/.